Matthew Gray, MD
Chief Medical Information Officer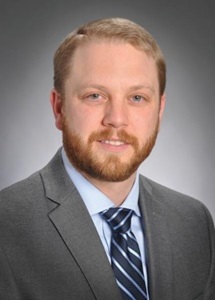 In this role, Dr. Gray is charged with leading the coordination, standardization and optimization of the Electronic Health Record as well as the advancement of clinical analytics and decision support across the Children's enterprise, to include all acute care facilities, all ambulatory (specialty and primary care) sites and other health services sites. He works collaboratively with senior leaders, medical leadership and cross functional teams to ensure issues of data governance, master data management and portfolio management are executed in a highly reliable manner.

As CMIO, Dr. Gray is passionate about ensuring that data is transformed into an enterprise asset that supports strategic decision making, clinical decision support and excellence in patient care.

In addition to his role as CMIO, Dr. Gray is an adjunct professor, Department of pediatrics at the Medical College of Wisconsin, Section of Emergency Medicine, and a practicing pediatric emergency room physician. He earned his medical degree from Medical College of Wisconsin, completed his Pediatric Residency, Pediatric Chief Residency and Pediatric Emergency Medicine Fellowship at Children's Hospital of Wisconsin, and completed additional QI training at Intermountain Health and Cincinnati Children's Hospital. He earned his undergraduate degree from Lawrence University.

Dr. Gray sits on multiple editorial and journal review boards and is often invited to conduct lectures and presentations related to best practices in pediatric emergency medicine and quality improvement. Since joining Children's in 2007, Dr. Gray has fueled his passion for innovation by actively participating on and leading a wide variety of work teams and committees that are committed to professional development, enterprise improvement, and implementation of best practice standards.