Enrolled providers
The CPCP exists to increase primary care clinicians capacity to support behavioral health needs of children, adolescents, and their families in their care.
Accredited continuing education
The CPCP education modules is a curriculum developed by child and adolescent Psychiatrists and Psychologists to help practitioners better manage psychiatric issues in their pediatric patients. If you are not already enrolled, visit our CE module steps page.
CPCP education modules
Series 1: Psychopharmacology - includes pharmacologic management of ADHD, depression and anxiety, and atypical antipsychotic agents
Series 2: Rating Scales and Suicidality - includes general screening tools, specific rating scales, and assessment and triage suicidality
Series 3: Trauma Informed Care (TIC) - includes awareness of the impact of traumatic events, and safe, compassionate and respectful partnering
Series 4: Behavioral Interventions - includes behavioral dysregulation
If you are an enrolled provider and want access to the CPCP education modules and don't have the password, please email:
ACCME Accreditation Statement:
The Medical College of Wisconsin is accredited by the Accreditation Council for Continuing Medical Education to provide continuing medical education for physicians.
AMA Credit Designation Statement:
The Medical College of Wisconsin designates this enduring material for a maximum of 1.0 AMA PRA Category 1 Credit™ per module. Physicians should claim only the credit commensurate with the extent of their participation in the activity.
Hours of Participation for Allied Health Care Professionals:
The Medical College of Wisconsin designates this activity for up to 1.0 hours of participation per module for continuing education for allied health professionals.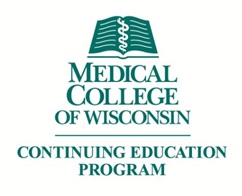 Medical College of Wisconsin, Inc. is approved as a provider of nurse practitioner continuing education by the American Association of Nurse Practitioners: AANP Provider Number 150930. This program has been approved for 10.0 contact hours of continuing education (which includes 3.0 hours of pharmacology).
This activity has been reviewed by the AAPA Review Panel and is compliant with AAPA CME Criteria. This activity is designated for 10.00 AAPA Category 1 CME credits. Approval is valid for one year from 12/01/2019. PAs should only claim credit commensurate with the extent of their participation.
Consultation
An enrolled primary care provider can request child psychiatric consultation by calling the CPCP telephone line or sending questions through a dedicated email address and expect to receive a response within 30 minutes for phone calls and a one business day response for emails. CPCP child psychiatrists, psychologist, and mental health coordinators are available Monday through Friday, 8 a.m. to 5 p.m. CST, to answer questions and provide child psychiatric consultation to primary care clinicians regarding issues such as diagnosis, psychotropic medication management, targeted behavioral health management, and community resources or referral support.
Resources

CPCP is here to help: When to request a consultation was created to help outline some circumstances when you may want to consult the CPCP.
Although not required to receive consultation, please feel free to review - How to make consulting easy: A CPCP consultation guide to help plan and guide your consultation with the CPCP team. Use all or part of this document to organize your thoughts if necessary as you are consulting.
Resource coordination
The CPCP provides access to mental health coordinators for community resource information. A triage−level assessment is taken to determine the most appropriate response to each request, including apposite referrals to other mental health professionals and community-based resources.
Resources

Following the completion of each educational series, you have the opportunity to schedule an in-person or conference call Q&A session with a CPCP child psychiatrist or pediatric psychologist to discuss modules, ask questions, and receive case consultations.
In-person educational sessions regarding assessments, treatment, and psychopharmacology are available upon request from your regional clinical program coordinator.
Participation in Medical College of Wisconsin's Psychiatry and Behavioral Medicine Grand Rounds. This advanced program highlights the latest information in the diagnosis and treatment of mental disorders and the newest research areas in clinical psychiatry.
The Department of Psychiatry and Behavioral Medicine Grand Rounds presentations are held on Wednesday mornings from 8:00-9:00 a.m. at
Medical College of Wisconsin Research Park Center
1000 Innovation Dr.
Milwaukee, WI 53226
Grand Rounds are offered to all mental health and healthcare practitioners across all health systems. Remote access and CME activities are available.