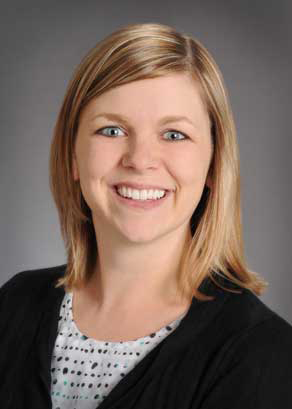 Lynelle Jean Fischer,
APNP
Family Nurse Practitioner
Children's Wisconsin since 2017
Overview
Services
I completed my undergraduate studies in 2004 at the University of Wisconsin, Madison. I was a registered nurse for nine years working in post surgical and medical inpatient floors and outpatient clinics. For the majority of that time I worked with Children's Wisconsin in adolescent medicine, ENT, neurology, asthma/allergy, dermatology, sleep and cardiology clinics before obtaining my masters in nursing and FNP degree from UW Milwaukee.
Since becoming an APNP, I have worked as a clinical nurse educator for RN students for Marquette University, a quick care provider for Aurora and a primary care nurse practitioner at Oak Creek Pediatrics. I have also precepted NP students from varying colleges in the area.
I love working with children, adolescents and their families and especially with providing education about preventive care. I am very happy to be a part of a strong team of children's providers and I am excited to be a part of helping the children in our community grow and thrive.
Certifications
Family Nurse Practitioner
Areas of Interest
Show less...
Show more...
Education and Awards
Education
2004, Madison School of Nursing, APNP
2013, University of Wisconsin - Milwaukee, APNP