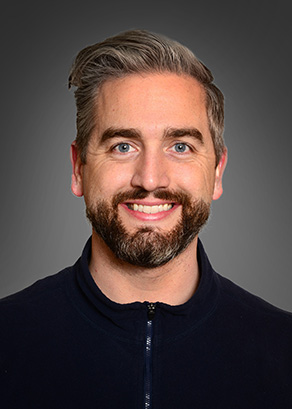 Drew Hacker,
LAT
Children's Wisconsin since 2013
Licensed Athletic Trainer - Physician Extender
Overview
Services
Drew Hacker is a nationally certified and state-licensed athletic trainer who joined Children's Wisconsin in 2014. He currently serves as a Licensed Athletic Trainer-Physician Extender with the Sports Medicine team.
Prior to Children's, Drew worked as an athletic trainer at Froedtert & the Medical College of Wisconsin Sports Medicine Center. At Froedtert, Drew held the position of Director of Sports Medicine for Wisconsin Lutheran College. Before that, he completed six seasons as the head football athletic trainer at Wisconsin Lutheran College. Before taking over sole duties of athletic training services for football, Drew served as an assistant athletic trainer for the college's 18 intercollegiate sports during the 2007-08 season. He also served as athletic trainer for the Milwaukee Iron arena football team, and as an assistant for the Milwaukee Ballet Company, and the Milwaukee Wave soccer team.
A former club soccer player, high school football and basketball athlete, Drew is passionate about sports-injury prevention and care with kids of all ages. He enjoys presenting at conferences on sports-related concussion and injury prevention and care. Drew also has experience with various athletes and active people doing therapy and treatment in clinic, and has trained athletes on injury prevention and sports performance enhancement.
In his free time, he enjoys spending time with his wife and children.
Areas of Interest
Sports medicine
Concussion management
Show less...
Show more...
Education and Awards
Education
2007, Carroll University, BS
Awards
UW Milwaukee Athletic Training Program John Ochsenwald Outstanding Preceptor Award 2014