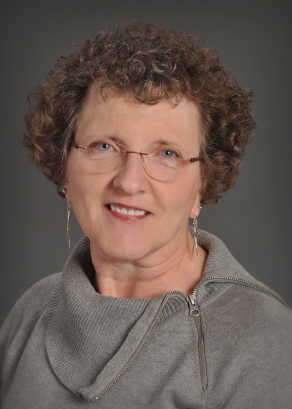 Norma Hoeger,
RN,
MS
Registered Nurse (RN) Licensed Professional Counselor (LPC)
Children's Wisconsin since 2019
Child/adolescent Licensed Professional Counselor 
Overview
Services
Families can experiences times of conflict/crisis and life stressors that may be so overwhelming they will seek outside support to help them through their situation.
Choosing a therapist for your child/adolescent can be challenging. Children are not all alike. I believe a good connection with your child is extremely important for therapy to be effective. Therapy should be a safe place for your child to come to and also a place where they "want" to come to talk about what is bothering them.
My focus is to build on your child's strengths to help them enhance their social skills, to improve self esteem, to help them make better choices causing better behavior, to improve family communication, to identify their feelings, reduce overall anxiety and depression and to help them succeed at home/school.
Therapy is a commitment so parent involvement is recommended. I view therapy as a collaborative process in which children/parents can be supported in their effort to make a change. I'm a caring person who is passionate about helping families find ways to better communicate with each other, thus improving their quality of life.
I'm originally from a small farming community in Iowa, (Field of Dreams) where life was very simple. I moved to Milwaukee in the early 70's to pursue my nursing career in Neonatal Intensive Care Nursing. Nursing was a very rewarding profession; however, I also wanted to do talk therapy with children. So I went back to school to get my masters degree in professional counseling.
I'm a mom of four adult children, one daughter and three sons and a grandma of two grandsons and one granddaughter who live in Cleveland. Being a grandma is awesome.
I enjoy reading, traveling - visiting family in Iowa, Georgia and Ohio, singing in the church choir and watching the Brewers and Packers play.
Certifications
Registered Nurse (RN)
Licensed Professional Counselor (LPC)
Areas of Interest
Behavioral Health
Pediatric behavioral health Greensquare specialists
Attention Deficit Hyperactivity Disorder
Anxiety
Behavior Problems
Depression
Obsessive Compulsive Disorder
Oppositional Defiant Disorder
Post Traumatic Stress Disorder
Self Harm
Trauma
Show less...
Show more...
Education and Awards
Education
1992, Concordia University of Wisconsin, BSN
1972, St. Anthony's School of Nursing,