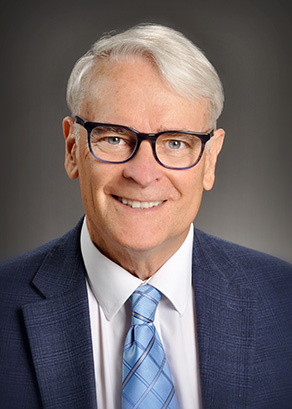 Robert T Rohloff,
MD
Pediatrics
Children's Wisconsin since 1984
Primary care pediatrician, Children's Wisconsin
Overview
Services
I am a board-certified pediatrician who provides high quality, comprehensive care for children from birth through the teen years. I have been in practice since 1984 and am a fellow of the American Academy of Pediatrics and an associate clinical professor of Pediatrics at the Medical College of Wisconsin.
I take a special interest in the partnership between each child, parent and physician in promoting optimal growth and development of the child within the family and community. I truly enjoy getting to know my patients as well as their parents. I place a great deal of emphasis on listening and communicating.
I live in New Berlin and enjoy practicing in this community. My wife and I have four children.
Certifications
Areas of Interest
Show less...
Show more...
Education and Awards
Education
1981, Medical College of Wisconsin, MD
Residencies
1984, Medical College of Wisconsin - Pediatrics
Awards
Wisconsin Medical Society's Physician Citizen of the Year Award in 2012