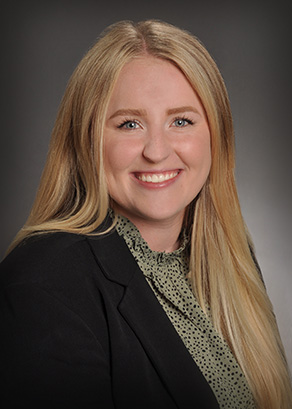 Sarah M. Smith,
PAC
Children's Wisconsin since 2022
Physician assistant, Children's Wisconsin
Accepting new patients
Overview
Services
I am an advanced practice provider (APP) for children and families facing developmental or behavioral challenges, and my goal is to make life easier for them—whether that means identifying developmental disabilities, navigating challenging behaviors, addressing the stress experienced by the whole family, or simply having another cheerleader on the family's team to celebrate progress. Through the Child Development Center, I can offer longer appointments that allow for more time to observe behaviors, discuss and fully understand family goals, and develop care plans to suit each child's needs. I am passionate about plugging families into community resources/groups and preserving the child's right to a future filled with opportunities rather than barriers. My role allows me to remain on the care team from first encounter into early adulthood, providing continuous support as needed.
Areas of Interest
Behavioral Health
Child development
Show less...
Show more...
Education and Awards
Education
2022, Carroll University,
2019, University of Minnesota- Twin Cities, B.S.