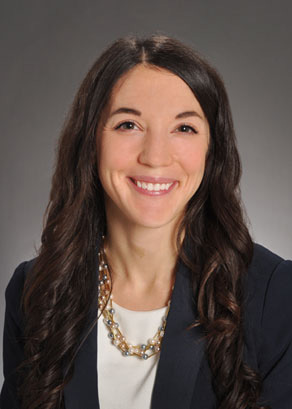 Kelsey Dumanch,
AuD,
CCC-A
Audiology
Children's Wisconsin since 2020
Pediatric audiologist, Children's Wisconsin
Accepting new patients
Overview
Services
I strive to give patients and their families the best care by providing evidence-based options to meet individual's unique needs, regardless of age or ability level. I believe in treating patients in a way that includes a multi-disciplinary team approach and is patient- and family-focused, to ensure that each child has the opportunity to reach their full potential.
Certifications
Areas of Interest
Auditory neuropathy dysynchrony
Hearing aids
Diagnostic audiology
Auditory evoked potentials
Bone conduction hearing aids
High risk audiologic monitoring
Ototoxicity Monitoring
Show less...
Show more...
Education and Awards
Education
2018, Unversity of Iowa, AuD
2014, University of Wisconsin-Eau Claire, BS
Internships
, Mayo Clinic, Audiology Extern