Children's Health Alliance of Wisconsin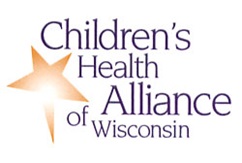 Children don't have a say in the policies and programs that impact their lives. To be healthy, safe and able to thrive, they need adults looking out for their interests.
Working to keep kids safe and healthy
Children's Health Alliance of Wisconsin is Wisconsin's voice for children's health. The organization raises awareness, mobilizes leaders and people, impacts public health and implements programs proven to work. The Wisconsin Department of Health Services, Children's Wisconsin and American Family Children's Wisconsin created the alliance in 1994. Children's Wisconsin serves as the organization's fiscal agent and home.
The alliance's initiatives include:
Emergency care
Environmental health
Injury prevention and death review
Medical home
Oral health
Contact us
Children's Health Alliance of Wisconsin
(414) 337-4560