Castle.Proxies.HeroBannerViewModelProxy?.GoogleAnalyticsEventAction
Wausau Office
Because we all want our children to thrive, Children's Wisconsin offers a variety of programs to help support parents and caregivers. Some programs are offered in partnership with local agencies and organizations. Many programs are available in English, Spanish, and Hmong. The Children's Wisconsin Wausau Office offers the following:
Marathon County Family Resource Center
Family resource centers offer a place for parents to learn to be the best possible parents they can be. Parents can find resources and programs and enjoy activities with their children. We offer parenting classes, parent information meetings and parent-child activities. We also offer screening for children ages 4 months to 5 years to see if they may need extra help in some areas. There is no cost to you.
Warm line
Call the Wausau office warm line at (715) 660-8103 for advice on common challenges of raising kids. This line is not for emergencies. The warm line is for parents who may be under stress, have questions, or just need someone to talk to. Parents can also call for information about safe sleep, Newborn Nests, and future classes.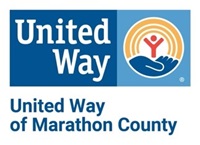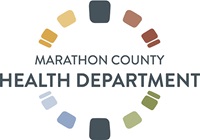 Start Right Healthy Families
Start Right Healthy Families is a free support program. We work with families to promote healthy child growth, help build parenting skills and connect families to local resources.
Caregivers with a child younger than 1 year old may enroll any time.
Services tailored for the child can be provided until the child reaches age 5.
Staff shares:
parenting and child growth information.
activity ideas that promote child growth and a strong parent-child bond.
Visits can take place in the home, community or at our office.  They are wherever is most comfortable and useful for your family. Learn more about home visiting.
To get started, please complete the referral form.
Triple P Parent Aide Program
Triple P is an in-home program that lasts for 10 weeks. It teaches positive parenting habits and how to deal with common stressors for parents of children and teenagers. For more information on Triple P, please call or text (715) 937-8910.