River Glen Pediatrics-Children's Wisconsin
loading...
---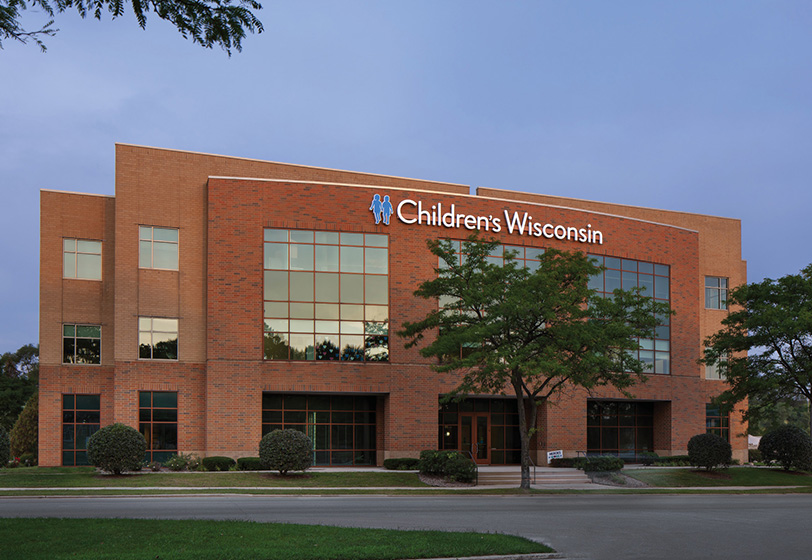 About River Glen Pediatrics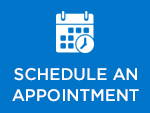 River Glen Pediatrics strives to provide high quality care for children from infancy to young adulthood. Our team of physicians is committed to working closely with our patients and families to achieve the best possible health care results. 
Children's Wisconsin is not public testing site for COVID-19. Nationwide access to testing supplies is limited. Children's is only able to test patients who meet CDC guidelines.
Compassionate care
The doctors and staff at River Glen Pediatrics are dedicated to providing you and your family with the best pediatric health care, delivered in a warm and caring matter. We value our relationship with both our patients and their parents, and work closely to ensure each child we see lives a safe and healthy life.
Connected with Children's
River Glen Pediatrics carries with it the Children's name. That means you can take comfort in knowing your child's doctor is affiliated with one of the top children's hospitals in the nation. Our pediatricians will connect you directly with the best available doctor if your child ever needs to see a specialist at the main hospital. And best of all, Children's specialists will keep your River Glen primary care doctor updated on any tests, diagnoses, or treatments.
Our Staff
Rama Balija

MD

Pediatrics

Alexandra Berge

DO

Pediatrics

Cheryl Cameron

MD

Pediatrics

Mandi Degner

MS

LPC

Mental and behavioral health

Promise Dzakpasu

MD

Not accepting new patients

Kirsten Kaat

LPC

ATR

Mental and behavioral health, art therapy

Melanie Mailloux

MD

Pediatrics

Artie Turner

LPC

Mental and behavioral health
Appointments
Visits are by appointment only. Please try to schedule well-child visits and checkups several weeks in advance. We understand sick children may need to be seen immediately and same-day appointments are available.
We offer several options to make it easy for you to schedule your appointment:
If you are an existing patient with a MyChart account, log in and pick your slot
See our provider's available appointment slots and book your own
If you prefer to have our team call you, submit our online appointment request form
Call the clinic at (414) 764-5726
Please schedule your appointment today!
Calling us
Our knowledgeable staff are available to schedule your appointments and answer questions throughout the day. Medical advice calls are returned by a triage nurse or physician to provide prompt attention to your concerns and questions.
After hours
After-hours phone calls are directed to our answering service and are handled by one of our on-call physicians.
For emergencies, please call 9-1-1 or go directly to the nearest emergency room.
Billing and insurance
We work with many different insurance companies. In most cases, we can file your claim for you.
Hospital care
Children in need of hospitalization may be admitted to Children's Wisconsin-Milwaukee Campus. Those with minor injuries or problems may be referred to one of our urgent care locations or local emergency rooms.
Clinic forms
All of our patient forms have been posted online for your convenience. Simply print, fill out, and bring with you to your next appointment.
Well-child visit schedule
We recommend well-child visits at the following points in your child's life:
2 weeks
1 month
2 months
4 months
6 months
9 months
12 months
15 months
18 months
24 months
30 months
Every year starting at 3 years
You can view the American Academy of Pediatrics recommended well-child visit schedule for even more information on what to expect at each visit.
Of course, it's also important to check with your doctor for the best schedule for your child.
Vaccine resources
Immunization is key to preventing diseases and we believe it's incredibly important for all children to be up to date with their vaccines. The Center for Disease Control and Prevention has many vaccine resources available, including:
Resources for parents
Our Patient Handouts/Teaching Sheets educate parents and children on a variety of health topics, conditions, and procedures. They are written by staff and updated regularly. Some additional links that we think parents might find helpful include:
We also recommend the following list of books:
All Grown Up and No Place to Go, David Elkind
Caring for Your Adolescent, American Academy of Pediatrics
Caring for Your Infant and Young Child, AAP
Caring for Your School Age Child, AAP
The Difficult Child, Stanley Turecks
Dr. Spock's Baby and Child Care, Benjamin Spock, MD
The First Three Years of Life, Burton White
Guide to Your Child's Sleep, AAP
How to Get Your Kid to Eat...But Not Too Much, Ellyn Satter
How to Talk So Kids Will Listen and Listen So Kids Will Talk, Adelle
Hurried Child, David Elkind
Instructions for Pediatric Patients, Barton Schmidt, MD
Made Here, Baby, Bruce Wolk
The Magic Years, Selma Frailberg
The Nursing Mother's Companion, Kathleen Huggins
Practical Advice for Parents, Children's Wisconsin.
Practical Advice for Parents of Teens, Children's Wisconsin
Raising Your Spirited Child, Mary Sheedy Kurcinua
Redirecting Children's Behavior, Kathryn Kvols
The Sleep Book for Tired Parents, Rebecca Huntley
Solve Your Child's Sleep Problem, Richard Ferber
What Every Parent Should Know, Paul A. Offit, MD, and Louis M. Bell, MD
IMPACT 2-1-1 serves southeastern Wisconsin with community resources that help restore the health and productivity of individuals, organizations, and workplaces leading to an improved quality of life for our entire community. Browse by service category or search by agency or program name in their database to find resources in your community.
Triple P - Positive Parenting Program is a resource for parents to develop positive parenting skills to manage stress and encourage healthy habits.