Surgicenter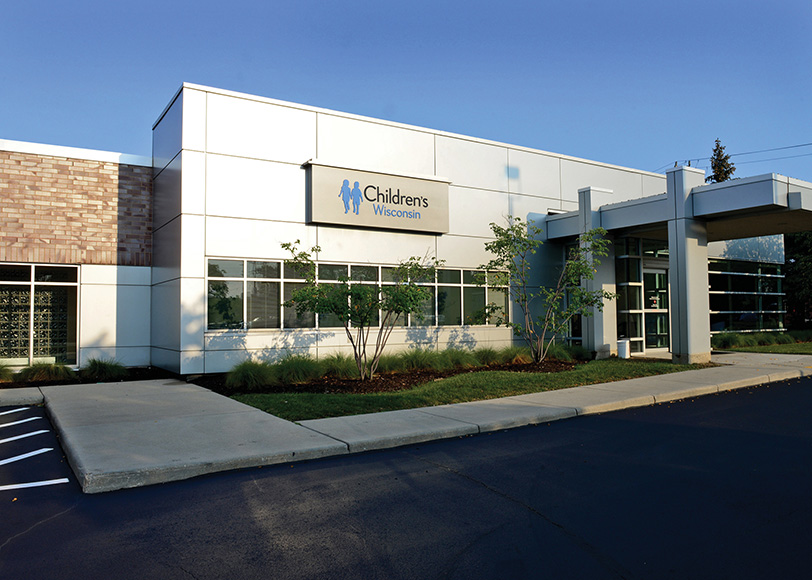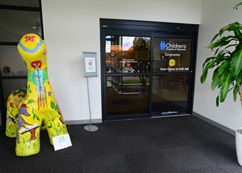 Temporary visitor restrictions
View a guide to your child's surgery >>>
Children's Wisconsin-Surgicenter is an outpatient surgery center that offers the latest technology. We perform a wide variety of outpatient surgical procedures, at a lower cost than the same procedures done at area hospitals.
We offer:
A medical staff of more than 150 surgeons who are board certified or eligible for certification
Anesthesiologists who specialize in pediatric care
Registered nurses certified in advanced cardiac life support and pediatric advanced life support; many of the registered nurses are certified in their areas of specialty, such as operating room and recovery room nursing
Surgical technologists and assistants who are specially trained to assist the physicians
We are Joint Commission certified
Depending upon your surgeon's availability, most surgeries can be scheduled within days. Our facility is right off of I-894 with parking just steps from our front door. Our waiting area is designed to look as much like home as possible and includes a television, comfortable seating, complimentary coffee and sodas, a wide selection of reading materials, and free wireless Internet access.
Pricing and financial help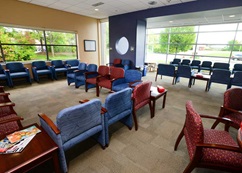 You can request our price information by filling out the online form.
Families who live in our primary service area may be eligible for discounts and payment plans. Application forms are available in English and Espanol. For more information, call (414) 266-6262 or email the Financial Assistance department.

Financial counselors are available 7:30 a.m. to 4 p.m. Monday through Friday or by appointment. Translation services also are available.
Contact your insurance company before the day of surgery. They may need to authorize the care before it is provided.
Your bill from Surgicenter will cover the use of the operating room, recovery room, nursing staff and supplies for surgery and anesthesia. Your surgeon, and when applicable, your radiologist, anesthesiologist, and pathologist will bill you separately.
We accept most HMOs, many other health plans, Medicare, and Medicaid. Some types of surgical procedures, such as cosmetic and dental, may not be fully covered by insurance. Please bring insurance information with you. Our staff is available to answer questions and help with your payment arrangements prior to surgery.
*We accept credit cards, cash, or money orders. Patients not fully covered by their insurance plans should make financial arrangements before the day of surgery.
Surgical procedures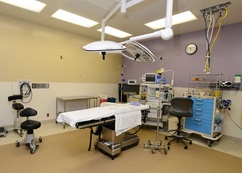 Nearly any pediatric surgical procedure that does not require an overnight stay can be performed at Surgicenter for patients of all ages. For example:
Dental
Dermatology
Ear, nose, and throat (ENT)
General surgery
Hand surgery
Ophthalmology
Oral surgery
Orthopedics
Physiatry
Urology
Support services offered at Surgicenter include:
Anesthesiology
Pathology
Radiology
Pediatric patients seen at Surgicenter receive the same child-friendly, high quality care as patients who visit Children's. A special children's play area, including books and a television, keeps children busy before surgery or while they wait for a sibling.
Report concerns
If you have a concern about patient care, please let us know- report an issue.
If you have a concern about activities that may involve a violation of law, regulations or policies by our employees, physicians or other individuals associated with our organization, please let us know. These reports are confidential and can be anonymous.
What to expect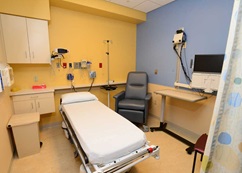 Patients and family members register when they first arrive, 60-90 minutes prior to surgery. General patient and insurance information is verified and forms are signed. Learn more about how to prepare for surgery >>>
Pre-operative
The surgical procedure is reviewed with patients, who are encouraged to ask questions. The patient and family meet the anesthesiologist and their surgeon. Important information is reviewed, such as whether the patient has any allergies and when he or she last ate or drank. Family members may stay with the patient in this area until he or she is taken to the operating room.
Operating Room
Once in the operating room, patients are placed under anesthesia by one of the anesthesiologists. Some of the same pediatric anesthesiologists who practice at Children's Wisconsin are available to assist with the pediatric surgeries.
Phase 1 Recovery
This is the first place patients go after surgery if they have been given general anesthetic. Patients begin waking up, while their vital signs are monitored closely. Discomfort or nausea is treated with medications and other techniques. The surgeon updates the family in a private consultation room, answering any questions they might have.
Phase 2 Recovery
Here, family members and patients are reunited prior to discharge. Patients will be awake and their vital signs are checked again. When ready, patients change into their street clothes. Patients and family members will receive information about medications or other instructions to follow once they return home. Questions are encouraged.
Video: Before surgery education
Surgicenter tour
The following video takes you through our Surgicenter.