Our ACHD specialists
Our adult congenital heart disease specialists are exceptionally qualified to provide complete care as patients transition from adolescence to adulthood.
Jessica's story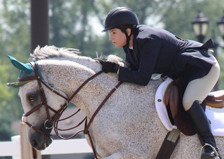 Jessica was born with congenital heart disease and has been a patient of Children's Wisconsin all her life. At age 18, Jessica made the transition to the Adult Congenital Heart Disease program.