Pediatric Heart Transplant Program
At Children's, we recognize that pediatric heart transplantation is a long and all-consuming process for you and your child. That's why we focus on excellent outcomes and on providing the support, guidance and information you need. From careful evaluation of their child's condition, through surgery and follow-up care, families worldwide have turned to us for our clinical excellence, innovation and compassion.
Outstanding Heart Transplant Outcomes
Our Pediatric Heart Transplant Program is part of the Herma Heart Institute, one of the top ranked programs for cardiology and heart surgery according to U.S. News and World Report. It is the fastest growing pediatric heart transplant program in the region in the last decade and the only one in Wisconsin. We are a high-volume pediatric heart transplant and congenital heart surgery institute, consistently offering survival rates that meet or exceed national standards. Learn more about our outcomes and quality.
Nationally Recognized Heart Transplant Surgeons and Physicians
Heart transplants at Children's are performed in our state-of-the-art facility, staffed by a multidisciplinary team of board-certified specialists in cardiology, critical care, anesthesia and cardiothoracic surgery. Consistently recognized among the Best Doctors in America, all Herma Heart Institute surgeons are board-certified in congenital heart surgery - the only surgeons in the state with this subspecialty certification. Because they perform a high volume of heart procedures each year, our surgeons are highly experienced in treating even the rarest conditions. This expertise regularly earns them invitations to present their research and innovations to leading medical groups nationally and internationally.
Experts in Pediatric Heart Transplant
Heart surgery in children is complex and delicate. An experienced operating room team is essential. Transplant team members specialize in surgical care for children with heart defects. All are full-time fetal, neonatal or pediatric experts – which studies show leads to better overall patient care. We are the only pediatric heart program in Wisconsin to offer this reassurance.
In the Cardiac Intensive Care Unit (CICU) after surgery, pediatric critical care/cardiac intensive care specialists (intensivists) care for transplant patients. Cardiac intensivists are very experienced in managing children with complex heart conditions, such as care following heart transplant. For the most extreme cases, we offer a number of mechanical heart support options for patients while they recover or wait for heart transplant.
A Leader in Innovation and VAD Use
Our team has pioneered many innovations that have changed the practice of pediatric heart surgery and transplant care worldwide. Some of these innovations include development of the virtual crossmatch, a new blood test to detect rejection, and the nation's first cardiac Developmental Follow-up Program.
Nearly a fourth of our heart transplant patients since 2006 have benefitted from some form of mechanical circulatory support (MCS) while waiting for a donor heart. These devices, including ventricular assist devices (VADs), can support or "bridge" patients waiting for transplant to help them feel better and live a more functional life before transplant. For patients at Children's Wisconsin, this often includes the ability to use VAD support at home, in school and during various activities outside of the hospital with close follow-up by our home VAD team. Our program is one of a handful in the country with the expertise that has allowed pediatric patients (such as Jack Radandt) this flexibility.
Specialty Transplant Programs
Our transplant physicians are often able to treat patients who are unable to find care elsewhere. We offer specialty services including:
Become a patient or contact us
Meet Mike Mitchell, MD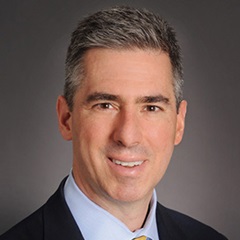 Mike Mitchell, MD
Medical Director of Cardiothoracic Surgery
Surgical Director of the Herma Heart Institute
---
Meet Ronald Woods, MD, PhD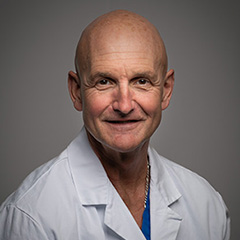 Ronald Woods, MD, PhD
Surgical Director, Heart Transplant and Ventricular Assist Device (VAD) Program