Contact our Pulmonary Hypertension Program
Call us
To make an appointment for pulmonary hypertension care or to learn more, contact the Pulmonary Hypertension Program at (414) 266-2801.
Hospital operator: (414) 266-2000.
Contact us
We welcome your questions about pulmonary hypertension care. Submit questions and comments through our Contact Us form. We will do our best to respond within 24 hours on weekdays.
Mailing address
Children's Wisconsin
9000 W. Wisconsin Avenue
PO Box 1997
Milwaukee, WI 53201-1997
Nationally-accredited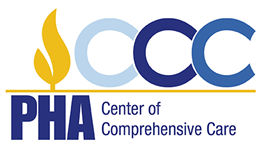 Having met the highest standards for diagnosis and disease management, our Pulmonary Hypertension (PH) Program was one of the first pediatric centers in the country and the only one in the state accredited as a Center of Comprehensive Care, the highest designation possible.
Harli's pulmonary hypertension care helps avoid transplant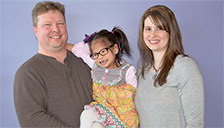 Harli's parents looked across the country before finding the expertise she needed at Children's Wisconsin. Learn more on our blog or on Today's TMJ4.