Castle.Proxies.HeroBannerViewModelProxy?.GoogleAnalyticsEventAction
Imaging Program (Radiology)
Children's Wisconsin has one of the nation's leading imaging (radiology) programs for children. Our Imaging Program's expertise, top-notch technology, and commitment to teaching and research have contributed to dramatic advances in diagnostic imaging. 
About our imaging program
Our services
Staff in our Imaging Program use the newest, most advanced technology to provide the highest-quality diagnosis and treatment options for children. The department offers a wide variety of services, including:



Why choose us for imaging?
Six locations to meet your needs
Our services are available at these locations:
Call (414) 607-5280 to make an appointment at any of these locations.

Information for physicians:
Test results: (414) 266-3225
Imaging order fax: (414) 607-5288
Administration fax: (414) 266-1525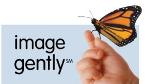 Center of Excellence


Children's Wisconsin's imaging department was re-designated as a Diagnostic Imaging Center of Excellence by the American College of Radiology. Our imaging department was the third children's hospital in the nation to receive this prestigious credential.
PET/MRI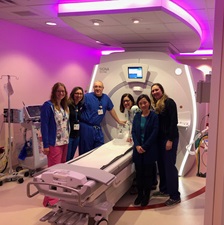 Children's Wisconsin becomes the only imaging provider in southeast Wisconsin to offer new technology.