Quality and outcomes
Our safety and quality reports help families and partner providers make the most informed health care decisions for the benefit of their children and patients. We follow the Institute of Medicine's Six Dimensions of Care to structure our quality improvement efforts.
To provide feedback or for more information on our quality data, email us, or call (414) 266-6556.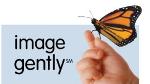 Center of Excellence
In 2018, our imaging department was re-designated as a Diagnostic Imaging Center of Excellence by the American College of Radiology. We were the third pediatric facility in the nation to receive this designation. Read more about this designation.
As the reputation of Children's Wisconsin continues to expand nationally, many families from outside of Wisconsin are seeking the expertise of our Imaging team for care.
Volumes and outcomes
In 2019, 138,864 patients received an imaging modality test from us.
Our interventional radiology specialists saw 3,073 unique patients in 2018.
Teen imaging services
Kids are our specialty and we've developed guidelines to image teens safely and accurately. Protocols for imaging a teen are not the same as an adult. Having your teen imaged at a pediatric facility is the best choice for optimal care.
In 2018, we provided imaging services for 48,626 teens.
Repeat exposure rate
Our radiologists are experts in choosing the best type of imaging test needed to diagnose medical problems. They know exactly where to take a high-quality image on the body the first time around. Accurate imaging reduces radiation exposure and allows us to keep our repeat rates lower than the national adult average of 9 percent.
In 2019, our repeat rate decreased to 3.0 percent.
Critical results compliance rate
Imaging tests can sometimes reveal unexpected information. Notifying the physician who ordered the test is our highest priority. We have developed a process to ensure that referring physicians are alerted to unexpected results within 30 minutes of our doctor's interpreting the results. Not every test is the same and some tests take longer to interpret than others.
In 2018, we maintained a critical results compliance rate of 99 percent.
To make an appointment: call the Central Scheduling or use the "request an appointment" button to submit your request online.
(877) 607-5280


Children's Wisconsin's imaging department was re-designated as a Diagnostic Imaging Center of Excellence by the American College of Radiology. Our imaging department was the third children's hospital in the nation to receive this prestigious credential.