Locations
Street address

8915 W. Connell Court
Milwaukee, WI 53226

Contact info

Main Phone: (414) 266-2000
Blog: Epilepsy misconceptions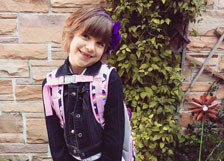 A mom shares 5 common misconceptions about epilepsy. Read Katie's story.
Get a second opinion from our Epilepsy Center
With more information, you can make better choices to help your child with epilepsy. The urge to start treatment right away is common. A second opinion can make sure the treatment plan is appropriate and that you aren't missing other options.
Use this online form to contact us about requesting a second opinion.