At Children's Wisconsin, we're experts at making worries disappear…for kids AND their parents. Our 100+ board-certified pediatricians have seen it all and know what it takes to manage the health and wellness needs of infants, children and young adults. And because Children's Wisconsin is made for kids, parents and kids feel more comfortable, which means fewer worries for everyone.
You don't need to go far to find peace of mind: Children's Wisconsin offers 20+ primary care offices throughout southeast Wisconsin. Please call us at 414-266-1660 and we'll help you find a pediatrician near your neighborhood.
loading...
---
Your partner for worry-free primary care
At Children's Wisconsin, we're committed to bringing your family the best care and peace of mind. We believe a pediatrician's job is more than just vaccines, prescriptions, physicals, well child and sick visits. As your primary care partner, we're here to truly listen and do everything we can to enhance your child's physical, mental and emotional health and well-being — no matter what their health needs are or how many doctors they see.
Learn more about our nationally-recognized, patient-centered approach to primary care and what it can do for your child.
The Children's Wisconsin advantage
We're known as the pediatric experts in our region for good reason:
All of our pediatricians are part of Children's Wisconsin — one of the top pediatric hospitals in the country.
Our pediatricians are board-certified (learn what it means and why it matters).
20+ locations across southeast Wisconsin make it easy to find care close to home.
Children's Wisconsin is actively engaged in research to improve the care of kids around the world, and our pediatricians are up on the latest research and treatments.
From car seat checks to concussion care guidelines, we offer many health and wellness programs and resources designed to keep kids safe and healthy
Primary care office locations
Learn more about the primary care clinics near you:
North & Northeast Milwaukee suburbs
To find a pediatrician and location close to you, please call us.
(414) 266-1660
Keep healthcare information close at hand with our new Children's On Call app. Use it on your iPhone or Android.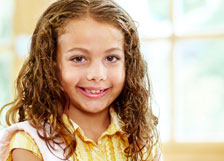 Get helpful parenting tips and join the conversation on our blog - NewsHub.