Putting your child at the center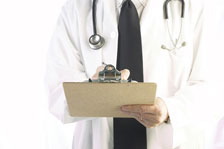 Nothing matters more to you than your child. And nothing matters more to us than the healthcare and well-being of our patients.

We believe it's our duty to take full responsibility for their physical, emotional, and mental health. It's why we've created an approach to care that revolves around our patients. Our primary care practice is recognized by the National Committee for Quality Assurance as a Patient Centered Medical Home (PCMH) — a national model of care that ensures your child's doctor is involved in all aspects of your child's healthcare journey.

Taking your child to one of our PCMH-recognized clinics means experiencing the highest level of primary care available in the nation, including:


Healthcare coordination - If your child needs to be seen at one of our many Children's Wisconsin specialty clinics, our primary care offices work directly with specialists to make sure your child receives efficient, coordinated care between all providers — and that those appointments take place at a location convenient for you.
Proactive health screenings - Our pediatricians love kids and are passionate about helping them grow in to happy, healthy adults. One of the many ways we do this is performing regular, proactive screenings to keep your child healthy and well — allowing us to address potential concerns before they become more serious.
Online access to medical information – Our MyChart digital platform gives you access to your child's medical record, along with the ability to schedule and cancel appointments, renew prescriptions, and email your child's doctor.
Convenient hours - Our pediatricians understand that your child's needs don't always fall between regular business hours. That's why our primary care offices have early morning and evening appointments available. Our care teams are always available to you over the phone or email. We also have four local Urgent Care sites for urgent after hour needs.
Find primary care offices near you to get started.
Contact us
To find a pediatrician and location close to you, please call us.
(414) 266-1660
Download our app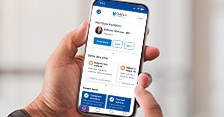 The Children's Wisconsin app gives you the convenience of having your child's health care at your fingertips. You can now access MyChart, video visits, scheduling and our symptom checker and so much more in one place.
Read our blog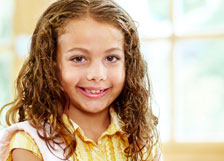 Get helpful parenting tips and join the conversation on our blog - NewsHub.
Primary care clinic locations
Children's Wisconsin provides primary care at 22 convenient clinic locations.