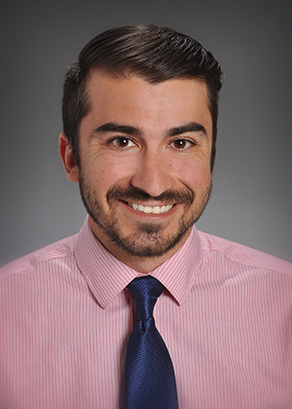 Joseph L Amaral,
PhD
Children's Wisconsin since 2017
Pediatric Neuropsychologist, Children's Wisconsin
Assistant Professor, Neurology, Division of Neuropsychology, Medical College of Wisconsin
Accepting new patients
Overview
Services
At the heart of Dr. Amaral's approach to care is an appreciation of the whole child. He strives to not only understand a child's cognitive strengths and weaknesses, but also how their medical history, emotional function, socioeconomic well-being, family structure, and culture affect their daily functioning. Dr. Amaral's approach is to identify factors that may affect the patients development and to provide recommendations geared toward promoting more optimal outcomes.
To date, his research interests include exploring cognitive and social development in children with Autism Spectrum Disorder (ASD), with an emphasis on how contextual factors affect task performance. Current projects examine motor coordination, socialization, mental flexibility, language development and learning patterns.
Our clinic is located on the 2nd floor of the Children's Wisconsin Clinics Building at 8920 W. Connell Court. Please check in at Suite 210 at the Neurosciences front desk.
Areas of Interest
Neuroscience
Autism
Developmental disorders
Neuropsychology
Show less...
Show more...
Education and Awards
Education
2017, Boston Children's Hospital,
2006, Indiana University Bloomington, BS
2008, Indiana University Bloomington, MSEd
2015, University of Cincinnati (OH),
2015, University of Cincinnati (OH), PhD
2008, University of Indiana (Bloomington, IN), MS