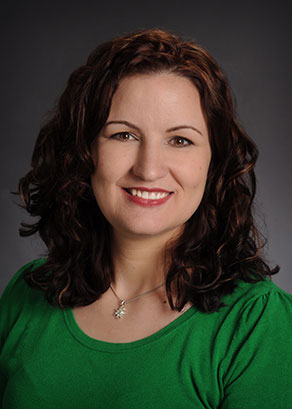 Angela L Baker-Franckowiak,
MD
Pediatrics
Children's Wisconsin since 2005
Primary care pediatrician, Children's Wisconsin
Overview
Services
I specialize in diagnosis and treatment of child and adolescents ages 4-18 years of age with ADHD, anxiety disorders, depression and other mood disorders, OCD, oppositional-defiant disorder, and academic problems. I have many years of experience managing these disorders as a general pediatrician, and I have undertaken additional intensive training in evaluation and pharmacologic management of behavior issues in children and adolescents. I am continuing to practice general pediatrics as a very small part of my practice, at the Children's Wisconsin resident teaching clinic (Children's Medical Group/Midtown Pediatrics), but I am not accepting new primary care patients at this time.
I grew up on the south side of Milwaukee and now live in Franklin with my husband, Jason, and our two school-aged children, Ava and London. In my practice, I find myself drawing from my experience as a mom almost as much as from my medical training. I strive to provide the quality medical care that I would want for my own children.
Certifications
Areas of Interest
Show less...
Show more...
Education and Awards
Education
2001, Medical College of Wisconsin, MD
Residencies
2004, Medical College of Wisconsin - Pediatrics