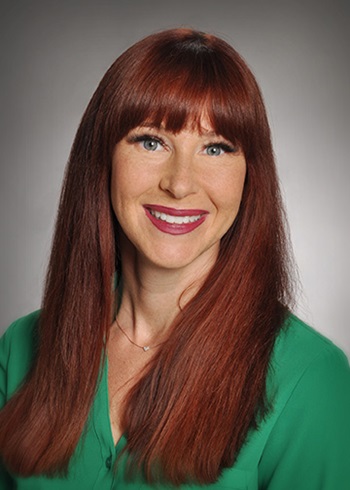 Julie Lavoie,
PhD,
CPNP,
MSN,
MS,
RD
Enteral feeding program
Children's Wisconsin since 2006
Accepting new patients
Overview
Services
I have served in a variety of roles at Children's Wisconsin since beginning my career here in 2006. As a dietitian, creating nutrition plans for patients of all ages is my passion. As a nurse scientist, I value best and safest practices grounded in research and as a nurse practitioner, there is nothing that means more to me than serving patients in the enteral feeding program. As a lifelong learner, I value educating families and forming a plan of care that is specialized for each patient and their needs. Being a leader in the development of the Enteral Feeding Program has been the highlight of my career. Working with this team to bring a gold standard of care to every family with a child that needs enteral feeding allows me to use my unique skillset to better serve infants and children in this community and improve their health and well-being.
My husband and daughter are the light of my life and we enjoy being outside in all seasons and staying active. My hobbies include geocaching, running, camping and reading.
Certifications
Education and Awards
Education
2020, Marquette University, PhD
2019, Marquette University, PNP
2016, Marquette University, MSN
2013, Medical College of Wisconsin, MS
2004, Mount Mary University, BS
Awards
2018 Heart Hero Award Conquering CHD
2016 Employee of the Month, Children's Wisconsin
2010 Dietitian Excellence Award, Children's Wisconsin