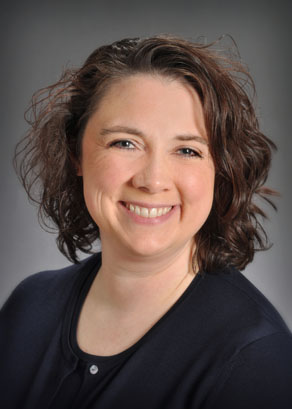 Kathleen A Koth,
DO
Child Adolescent Psychiatry, Psychiatry
Children's Wisconsin since 2012
Assistant professor, the Medical College of Wisconsin
Overview
Services
Dr. Koth is a double boarded child and adolescent psychiatrist who's interest in children with developmental disabilities and autism spectrum disorders started with her first position at the Kennedy Krieger Institute in the department of behavioral psychology. Wanting to serve this population further she attended medical school and completed residency in general psychiatry and fellowship in child and adolescent psychiatry. This back ground gave Dr. Koth broad experiences at two of the nine inpatient units in the country for Autism Spectrum Disorders and Intellectual Disabilities as well their outpatient clinic practices.
After moving to the area, Dr. Koth began seeing patients with autism spectrum disorders and intellectual disabilities at Children's Wisconsin while also becoming the training director for Medical College of Wisconsin's Child and Adolescent Fellowship program. Through both of these opportunities she has become an active participate in the American Academy of Child and Adolescent Psychiatry's Committee on Autism Spectrum and Intellectual Disabilities where she is working on a national curriculum to better teach our future child psychiatrists about ASD and ID. To increase her activism in the area, she currently serves as the secretary for the Wisconsin Council for Child and Adolescent Psychiatry.
Certifications
Child Adolescent Psychiatry, Psychiatry
Areas of Interest
Pediatrics
Psychiatry
Autism Spectrum Disorder
Developmental delays
Intellectual disabilities
Neuro-developmental disabilities
Genetic disorders syndromes
Show less...
Show more...
Education and Awards
Education
2005, Philadelphia College of Osteopathic Medicine, DO
Residencies
2008, University of Maryland (Baltimore, MD) - Psychiatry
Fellowships
2010, University of Maryland (Baltimore, MD) - Child and Adolescent Psychiatry
Awards
Medical College of Wisconsin's Outstanding Medical Student Teacher Award, 2013-14