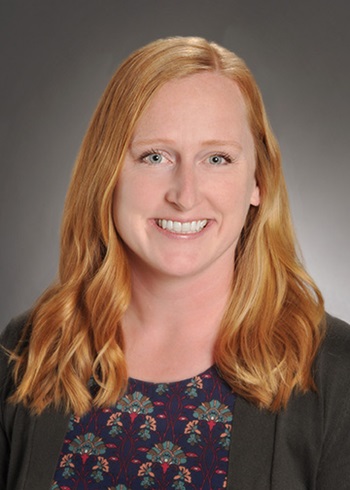 Carrie Einck,
MS,
OTR/L
Physical therapy and occupational therapy
Children's Wisconsin since 2021
OT/PT Supervisor
Treating occupational therapist
Overview
Services
Carrie is the inpatient OT/PT Supervisor and a treating occupational therapist at Children's Wisconsin. She is passionate about working and leading a multi-disciplinary team toward intervention that is functional, goal-directed, and research-driven. In addition, she cares greatly about working with the whole family within treatment and ensuring treatment is individualized and meaningful for the family. Carrie has years of experience in inpatient, school, outpatient, community-based settings.
Certifications
Physical therapy and occupational therapy
Areas of Interest
Neuro-Rehabilitation developmental disabilities
Sensory processing
Show less...
Show more...