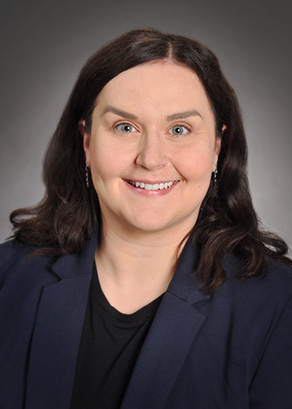 Sarah M Rumler,
DO
Pediatrics - General
Children's Wisconsin since 2021
Overview
Services
Children with tumors of the brain and spinal cord require a large team of passionate, caring providers across many disciplines. My philosophy of care is one of collaboration, both with healthcare team members and children and their families. I see us as part of a team, with the end goal of providing the best, most scientifically-advanced care that is available; I believe access to clinical trials and cutting-edge research is one of the best ways we can take care of kids with CNS tumors. I always try to approach my families with empathy, honesty, humility, and compassion and always with the goal of advocacy for kids and their quality of life.
Certifications
Education and Awards
Education
2014, Lake Erie College of Osteopathic Medicine-Bradenton, DO
Residencies
2017, University of Illinois (Peoria, IL)
Fellowships
, Northwestern University Feinberg School of Medicine - Pediatric Neuro-Oncology
2020, University of Illinois at Chicago - Pediatric Hematology-Oncology
Awards
American Society of Hematology
(ASH)
:

Hematology Opportunities for the Next Generation of Research Scientists (HONORS) Award (2016)