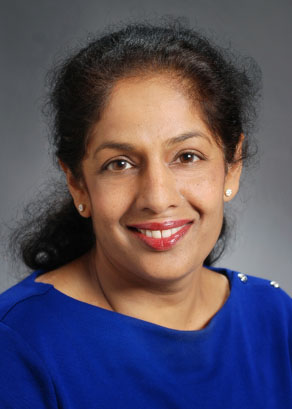 Jaya L Varadarajan,
MD
Anesthesiology
Children's Wisconsin since 2004
Associate professor, the Medical College of Wisconsin
Overview
Services
Dr.Varadarajan is a board certified pediatric anesthesiologist with subspecialty board certification in Pain management. She provides anesthesia services at the Children's Wisconsin Milwaukee campus and Surgicenter. She sees patients with complex chronic pain problems at the Jane B Pettit Pain Management Center.
Certifications
Areas of Interest
Anesthesiology
Postoperative pain management
Pain management
Chronic pain management
Show less...
Show more...
Education and Awards
Education
1988, Bangalore University Medical College (India), MBBS
Residencies
2002, Medical College of Wisconsin - Anesthesiology
Fellowships
2003, Medical College of Wisconsin - Anesthesia-Pain Management2004, Medical College of Wisconsin - Ped Anesthesiology1994, Michigan State University (East Lansing, MI) - Electrophysiology1995, Michigan State University (East Lansing, MI) - Neuro-Ophthalmology