Angela Johnson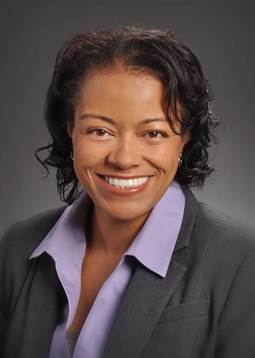 Chief Information Security Officer
Angela Johnson is chief information security officer for Children's Wisconsin. A tireless advocate for the better health and wellness of children, Angela works all levels of information systems to promote policies that support this goal. She has more than 17 years of experience in information systems, supply chain and financial services. Always focused on Children's belief that kids deserve the best, Angela leads Children's strategic efforts to improve security and infrastructure processes and securely implement new technology. She works in close partnership with all parts of the system to support innovation and collaboration while ensuring compliance with the strict regulatory environment governing the healthcare industry.
In her role as chief information security officer, Angela collaborates with other leaders to ensure infrastructure design and implementation meet security requirements. She also plays a role in planning, maintaining, securing, optimizing, expanding and protecting Children's growing information technology infrastructure.
Angela brings a multi-disciplinary approach to leading and executing a risk-based enterprise information security, physical security, business continuity and infrastructure strategy and program, helping Children's effectively meet the needs of the kids and families it serves.
Angela is a graduate of Marquette University where she earned her undergraduate degree. She also holds a MBA from Walden University. Angela is a member of the YMCA of Metropolitan Milwaukee board, as well as president of the Midwest Cybersecurity Alliance. Prior to joining Children's in 2017, Angela served as the director of information security at Robert W. Baird & Co in Milwaukee, Wisconsin.