Castle.Proxies.HeroBannerViewModelProxy?.GoogleAnalyticsEventAction
Neurosciences Center
Neurology • Neurosurgery • Neuropsychology • Physical Medicine & Rehabilitation
The Neurosciences Center at Children's Wisconsin is the largest and most comprehensive in the state. We pride ourselves on providing excellent clinical care for your child with innovative research while advancing the development of pediatric neurological, neuropsychological, neurosurgical and neurological rehabilitative treatment options.
loading...
---
Why choose our Neurosciences Center for your child's care?
High national rankings
 Our neuroimaging program has been designated a Diagnostic Imaging Center of Excellence by the American College of Radiology, making it the 3rd pediatric hospital in the United States to earn the award.
A multi-disciplinary approach
Caring for children with complex neurological conditions requires the skills of multiple specialists across many disciplines. In addition to our experts in neurology and neurosurgery, your child has access to the expertise of pediatric neuropsychologists, pediatric neuroradiologists, pediatric physiatrists, and pediatric anesthesiologists. Meet our team of neuroscience specialists.
State-of-the-art facilities and technology
Our patient care unit in the hospital incorporates many innovative features to better patient care, including high-definition long-term camera monitoring, patient lifts for rehabilitation, an epilepsy monitoring unit with state-of-the-art neuromonitoring capabilities, and a rehabilitation gym.
Nationally recognized epilepsy center
The Epilepsy Center at Children's is recognized by the National Association of Epilepsy Centers (NAEC) as a Level 4 epilepsy center. Our Level 4 designation means we provide the highest level of complex and specialized care for children living with epilepsy. Children's has the only Level 4 freestanding pediatric epilepsy center in the state of Wisconsin.
Cutting-edge diagnosis and treatment options
We offer the most advanced diagnosis and treatment options for various neurological and neurosurgical conditions, including highly sophisticated neuroimaging capabilities and minimally invasive surgical options. Each child's treatment plan is highly customized to ensure your child always receives the very best care.
Superior monitoring capabilities
Our center has a state of the art neuromonitoring capabilities. The continuous EEG monitoring is performed on the neuroscience inpatient unit and in the NICU and PICU. EEG testing is offered to patients on Milwaukee Campus and four other care closer to home clinic locations: New Berlin, Delafield, Mequon, and Kenosha. In fact, because of our superior monitoring capabilities, we hold ABRET-EEG and ABRET-LTM accreditations meeting technical standards and demonstrating quality output.
Outstanding surgical quality
We're the only Level 1 Children's Surgery Center (highest level possible) in the state. We have superior neurosurgical outcomes, and we offer both minimally invasive and traditional surgical options for various conditions. Our board-certified pediatric neurosurgeons work closely with patient families to determine the best option for each child. Learn more about our pediatric neurosurgeons' training and expertise.
Advanced research and clinical trials
Our specialists are dedicated to advancing neurosciences treatment options through research and clinical trials. Neurosurgical research is conducted in collaboration with the Neuroscience Research Center at The Medical College of Wisconsin.
We focus 100 percent on kids
Children are not just younger versions of adults. They have unique physical and psychological needs, and it takes specialized training, equipment and expertise to care for a child's developing body system and tiny anatomy. Our doctors and nurses are focused entirely on kids.
Superior support for traveling families
For families out of the area, we're here to help so that getting the care they need is as comfortable and convenient as possible. Our Access Center helps families coordinate all aspects of their visits to Children's. We have locations throughout southeast Wisconsin for outpatient and follow-up care and we work with pediatricians and other caregivers who can provide post-treatment care close to home, as appropriate.
Founding partner of the Wisconsin Institute of NeuroScience
Children's Wisconsin is proud to be a founding partner of the Wisconsin Institute of NeuroScience (WINS). Through this partnership, patients in our Neurosciences Center benefit from the combined expertise, resources and clinical experience of four regional health science partners: Children's Wisconsin, Froedtert Health, the Clement J. Zablocki Veterans' Administration Medical Center and the Medical College of Wisconsin. The goal of WINS is to advance neurosciences through world-class clinical care, unique clinical trials, groundbreaking research and innovative education. 
Featured stories from the Neurosciences Center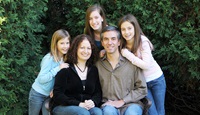 Giving in the face of great loss: How one family's decision brought life to another.
Read Laura's story >>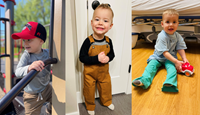 The tiniest scar: How a mother's intuition and expert care saved Blake's life.
Read Blake's story >>