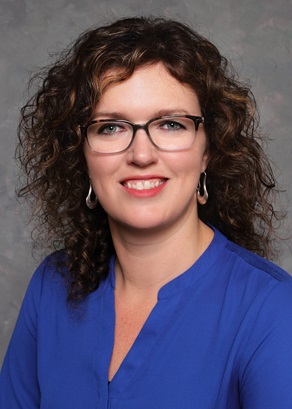 Michelle M Loman,
PhD
Children's Wisconsin since 2014
Assistant professor, Neurology, Division of Neuropsychology, the Medical College of Wisconsin
Overview
Services
Michelle Loman, Ph.D., is a pediatric neuropsychologist and an assistant professor of Neurology (Neuropsychology). Her background includes research focusing on the development of internationally adopted children and the effects of early deprivation on neurodevelopment. Her clinical and research interests currently center around investigating neuropsychological functioning of children and adolescents with congenital heart disease, traumatic brain injury (including concussion), and epilepsy. Her approach to comprehensive neuropsychological assessment includes working with children and families to develop an understanding of the multiple levels of individual and psychosocial factors that may contribute to an individual child's functioning in order to provide intervention recommendations to support optimal developmental outcomes.
Our clinic is located on the 2nd floor of the Children's Wisconsin Clinics Building at 8920 W. Connell Court. Please check in at Suite 210 at the Neurosciences front desk.
Areas of Interest
Neuroscience
Epilepsy
Concussion management
Show less...
Show more...
Education and Awards
Education
2014, Medical College of Wisconsin,
2012, University of Minnesota Medical School,
2012, University of Minnesota -Twin Cities,
2012, University of Minnesota -Twin Cities, PhD
Fellowships
2014, Medical College of Wisconsin - Clinical Neuropsychology Pediatric