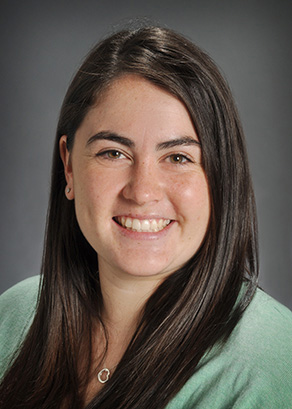 Kaitlin Hong,
PT,
DPT,
LAT
APTA Credentialed Clinical Instructor
Children's Wisconsin since 2011
Physical Therapist/Athletic Trainer
Overview
Services
Kaitlin Hong graduated from Marquette University in 2009 with her bachelor's in athletic training and her doctorate of physical therapy in 2011. Kaitlin treats a variety of conditions with focus on rehabilitation and prevention of athletic injuries specifically related to the spine and the lower extremities. Kaitlin strongly believes in providing the resources through patient/family education and rehabilitation to return patients to sport and to minimize risk for re-injury.
Certifications
APTA Credentialed Clinical Instructor
Areas of Interest
Scoliosis
Sports medicine
Show less...
Show more...