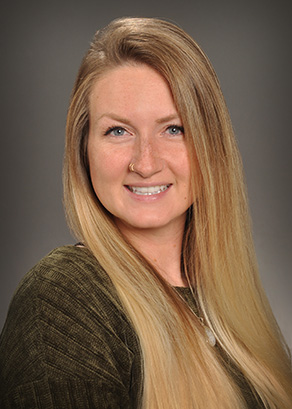 Maddy Jones,
LAT
Sports medicine
Children's Wisconsin since 2022
Licensed athletic trainer, Children's Wisconsin
Overview
Services
I'm a nationally certified and state-licensed athletic trainer with Children's Wisconsin's Sports Medicine Program. As well as an outreach athletic trainer to Milwaukee Lutheran High School, working with their athletic programs.
As a former athlete and frequent flyer to my own athletic trainer, I have found a profession to stay in the game while working with the athletes in a healthcare setting. I earned my bachelors degree in science – athletic training through the University of Wisconsin – Eau Claire. Following my graduation in 2018, I worked as an athletic trainer for four years in the high school setting. In that time, I also worked at the athletic trainer for Wisconsin Rugby Club, and Marquette University Club Athletics.
In my spare time, I love watching Wisconsin sports, going to concerts and taking the family dog, Chalupa, on long walks.
Certifications
Areas of Interest
Sports Medicine
Emergency medicine
Concussions
Show less...
Show more...