Forest Home Clinic-Children's Wisconsin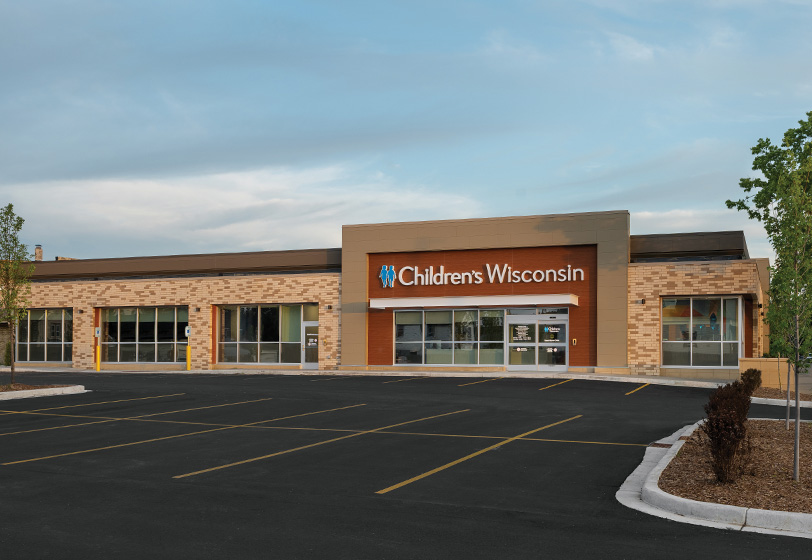 The Forest Home Clinic is now open!
Children's Wisconsin is proud to offer more accessible and convenient care for families on the south side of Milwaukee through the opening of our new Forest Home Clinic. Located at the intersection of Forest Home Avenue and 15th Street, our Forest Home Clinic provides the following pediatric services:
The clinic also provides the following:
Language services and interpreter support for many languages, including Spanish
State-of-the-art technology
Amenities designed specifically for pediatric patients and their families
Our approach to primary care
At Children's Wisconsin, we believe a pediatrician's job is more than just vaccines, physicals and sick visits. Our pediatricians partner with families to understand each child's unique needs, culture, values and preferences. This includes providing health care for the whole child, including their physical, mental and emotional health. 
When you come to our Forest Home Clinic, you will find our pediatricians love kids and are passionate about helping them grow into happy, healthy adults. One of the many ways we do this is by performing regular, proactive screenings to keep your child healthy and well. This helps you and your pediatrician address potential concerns before they become more serious.
Learn more about our pediatricians and primary care services.
About urgent care
All of our urgent care locations offer walk-in availability on weeknights and weekends. Our Forest Home Clinic and Kenosha Clinic also provide walk-in urgent care during the day. You can choose to reserve your spot online ahead of time before arriving, giving you the flexibility to wait at home until it's your child's turn to be seen in our clinic.
We also offer the convenience of receiving urgent care from Children's Wisconsin through a video visit. This option lets you video chat with a pediatric expert from the comfort of your home using your phone or mobile device. Video visits are available daily from 6 a.m. - 10 p.m. for children ages 0-18.
Learn more about our urgent care walk-in locations and video visits.
About specialty care
At Children's Wisconsin, our pediatric-trained experts are focused 100 percent on kids. This means our doctors are specially trained to recognize kid-specific clues other doctors might miss. Across Children's Wisconsin, we provide kids and their families a wide range of care and support — everything from routine care for ear aches or sore throats to life saving advances and treatment options.
Our Forest Home Clinic will provide convenient access to some specialty care services. Other specialty care services are provided across our clinics and hospitals located in Milwaukee, and throughout the state.
Learn more about our specialty care services.
About dental care
From our pediatric training and experience to our child-friendly clinic equipment and atmosphere, our dental team goes above and beyond to make going to the dentist a pleasant experience for both you and your child. We offer a full range of pediatric oral health services for infants, toddlers, children, and adolescents.
Learn more about our dental care services
Our Staff
Danielle Barstad

DDS

Pediatric Dentistry

Cecilia Enriquez Dieguez

MA

CCC-SLP

Speech and language pathology

Colleen Greene

DMD

Pediatric Dentistry

Jonathan Hanna

DDS

Eliza Kasian

PAC

Physician Assistant

Blanca Loeza

MS

LPC-IT

Mental and behavioral health

Jose Salazar Osuna

MD

Surgery - General, Surgical Critical Care

Randal Stelzner

DDS