For medical professionals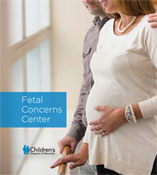 The Fetal Concerns Center partners with medical professionals across the world to bring the highest quality fetal care possible to patients.

Learn more about the Fetal Concerns Center
Download our overview brochure to learn more about the programs and services provided by the Fetal Concerns Center.

When you identify a potential fetal anomaly or concern during your patient's pregnancy, we understand how important it is to find the best possible care for your patient and her fetus(es).


At Children's Wisconsin, we are proud to offer a comprehensive fetal care center, the Fetal Concerns Center. We are a leader in maternal and fetal care, recognized for innovative treatment with exceptional outcomes, including open fetal surgery and minimally invasive fetoscopy. Our highly trained experts offer compassionate, individualized care for the entire family, including diagnosis, treatment and coordination of delivery.

The Fetal Concerns Center operates in close collaboration with Froedtert & The Medical College of Wisconsin to deliver high-quality, comprehensive fetal care. Our providers are employed by the Medical College of Wisconsin.
Contact us
For additional information on the Fetal Concerns Center at Children's Wisconsin, please call:
Fax: (414) 337-1884
Note: These phone numbers should not be used for urgent medical concerns. Please contact your physician directly if your situation requires immediate attention, or dial 911 if it is an emergency.
Physician consultation line
Staffed 24 hours a day.
Refer a patient
Discuss a case
Arrange a transport
Direct admission
(414) 266-2460
Toll-free: (800) 266-0366
Research and outcomes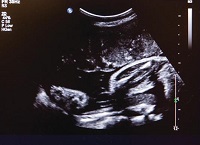 Our outcomes reports help families and partner providers make the most informed healthcare decisions. Learn more about our surgical outcomes and current research studies.