On the vanguard of best practices in gastroschisis
The Fetal Concerns Center at Children's Wisconsin is leading the way in determining the best care for gastroschisis from pregnancy through delivery
Gastroschisis, in which a baby's intestines develop outside the abdominal wall, is the most common fetal abdominal wall defect, occurring in 3.1 out of every 10,000 births.1
"It is literally a hole in the abdominal muscle with the intestines, and sometimes other organs, on the outside of the fetus," explained pediatric and fetal surgeon Amy J. Wagner, MD, from the Fetal Concerns Center at Children's Wisconsin.
Clinicians at the Fetal Concerns Center see 13 to 15 patients a year with gastroschisis, a number that will likely rise given the increasing prevalence of the condition throughout the world. No one knows why the numbers are increasing, but some data suggests increased maternal exposure to pesticides could be contributing, as well as smoking or vasoconstrictive medications. Younger mothers also appear at greater risk, with about 70 percent of cases diagnosed in women under age 25.1
Gastroschisis is typically diagnosed during a routine prenatal ultrasound, although a triple screen blood test may also pick up abnormalities. "It's an easy diagnosis to make," Dr. Wagner said. However, she pointed out that the condition can lead to numerous problems, including a sevenfold greater risk of stillbirth or miscarriage. There is also the risk of damage to the bowel if the blood supply is compromised.
"That's why it's important to make an early referral to a center that specializes in this," she said.
Early or term delivery?
The big question in the management of gastroschisis is when to deliver. Some centers deliver at term; others induce mothers between 34 and 36 weeks. There is no evidence as to which is best, although a national study to determine the best approach has just begun.
The Fetal Concerns Center's standard is to deliver the baby at 36 weeks given that there is no evidence of any greater risk of stillbirth after that. However, Dr. Wagner said, "by delivering early you definitely buy the risks of prematurity." Yet delivering later risks other complications.
At one time, some centers tried amniotic fluid exchange, removing the amniotic fluid and replacing it with saline. "The rationale was that the inflammatory factors in the amniotic fluid would be toxic to the bowel," Dr. Wagner explained. However, there was no improvement in outcomes, and there was the possibility of complications from in-utero needle punctures. "It's not a current treatment," she said. "The only treatment is delivery."
At the Fetal Concerns Center, all women who are able try a vaginal delivery. Nationally, however, about a third of gastroschisis deliveries in the US are by planned cesarean, despite the lack of evidence as to any benefits.1
Care from pregnancy to birth
The Fetal Concerns Center begins care for mothers whose fetuses have gastroschisis prior to delivery, said Dr. Wagner. "Not only do the moms get consultations with every specialty provider," she said, but they also meet with a lactation consultant and tour the neonatal intensive care unit (NICU) so they understand what happens after delivery. "This helps relieve anxiety and stress about the unknown."
Each patient is also assigned to one of the hospital's four fetal care coordinators. "So there is a point person to call any time if mom has a question or needs anything," Dr. Wagner said.
One of the defining factors of the Center is its geography, with the NICU just down the hall from the birth unit. "This way mom and baby don't have be separated," Dr. Wagner explained.
Treatment after delivery
At delivery, a neonatal team is present to assess the baby and get consent from the mother for treatment, which occurs immediately after delivery.
The least invasive approach is umbilical closure, in which the surgeon tucks the intestines in through the abdominal opening then covers the opening with the umbilical cord and a dressing. Growth factors in the cord help heal the opening and the baby winds up with a normal belly button. A major advantage to this approach is that the baby doesn't require a general anesthetic or stitches. "We try to do that with all our patients," Dr. Wagner said.
Staged closure is used if all the intestines don't fit into the opening. With this procedure, the "extra" intestines are put into a sac or silo and gradually returned to the opening, with the abdominal wall closed once all bowel is in the abdomen. This approach requires intubation and anesthesia.
"Regardless of the operative approach required, patients at Children's Wisconsin will have outstanding results that meet or exceed published outcomes," Dr. Wagner said.
The GOOD study
Efforts to determine whether early or term delivery is best for babies with gastroschisis are underway, with Children's Wisconsin leading the first randomized study on the question. The Gastroschisis Outcomes of Delivery (GOOD) study, endorsed by the North American Fetal Therapy Network, plans to enroll 800 patients at 26 sites around the country. Dr. Wagner, who is the lead investigator, is submitting a grant in October to the National Institutes of Health to fund the four-year trial. More information is available at thegoodstudy.org.
Patients in the study are randomized to either receive induced delivery at 35 weeks or when labor naturally begins, with induced delivery no later than 38 weeks.
"Our patients have this opportunity to participate in, hopefully, groundbreaking research to optimize the care for future patients with the same problem," Dr. Wagner said.
---
1
Friedman AM, Ananth CV, Siddiq Z, D'Alton ME, Wright JD. Gastroschisis: Epidemiology and Mode of Delivery, 2005–2013. American J Obstetrics 2016;215(3):348
Research and outcomes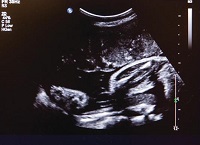 Our outcomes reports help families and partner providers make the most informed healthcare decisions. Learn more about our surgical outcomes and current research studies.
Contact us
For additional information on the Fetal Concerns Center at Children's Wisconsin, please call:
Fax: (414) 337-1884
Note: These phone numbers should not be used for urgent medical concerns. Please contact your physician directly if your situation requires immediate attention, or dial 911 if it is an emergency.