Get a second opinion from the Fetal Concerns Center
When you experience a high-risk pregnancy or receive a fetal diagnosis, it's important to learn what your options are. A highly skilled and experienced fetal care team can make all the difference in helping you and your baby through this difficult time. The Fetal Concerns Center can provide the following to you and your family:
A team approach with multiple experts from many specialties
Experts' wide range of experiences with both common and rare prenatal diagnoses and neonatal care
Work directly with your referring maternal fetal medicine specialist and/or obstetrician to review the diagnosis and treatment plan
May be able to offer a different perspective and give more information
May be able to offer tests and treatments that are not available at your current provider's location
Contact us
Please use the form below to contact our Fetal Concerns Center about obtaining a second opinion. If you prefer, you can also call us at (414) 240-1831 to provide the necessary information to obtain a second opinion.
Research and outcomes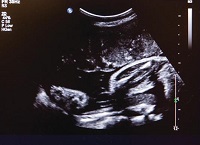 Our outcomes reports help families and partner providers make the most informed healthcare decisions. Learn more about our surgical outcomes and current research studies.