Nursing careers
From preemies to teens and every age and stage in between, Children's Wisconsin nurses are here for Wisconsin's kids and families at every turn. It's an unwavering commitment to kids that makes Children's Wisconsin nurses stand out, and makes a difference patients and families fee. Whether comforting a sick child, triaging an injury or helping to build healthier communities, nurses throughout our organization wrap themselves around the kids and families they serve. They bring highly specialized resources and top-notch care to help kids grow up healthy and flourish.
Children's has more than 2 million touchpoints with kids and families in Wisconsin each year, and our nurses play an integral role in everything we do to ensure the kids in our communities receive the best care possible.
In 2019, Children's Wisconsin celebrated its 125th anniversary. Watch the 2019 Nurses Week Video: Rich Past, bright future – Nursing at Children's Wisconsin.
---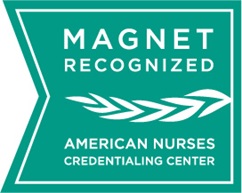 Explore nursing careers and job opportunities at Children's Wisconsin. At Children's Wisconsin, nurses have a passion for providing the best and safest care to patients and families.

We offer part- and full-time positions, including 12-hour shifts, an internal float pool and weekend programs in a variety of care settings, so that nurses can balance career objectives with personal and family needs.
From primary care to specialty care, Children's Wisconsin has opportunities in:
Hospitals, clinics and outpatient surgery
Home and school-based community health programs
Research and quality improvement
Nursing leadership
Children's Wisconsin also works with more than 30 colleges and universities to provide clinical practicum opportunities for student nurses.

About our nurses
Children's Wisconsin has received four consecutive Magnet® designations from the American Nurses Credentialing Center. Our Milwaukee and Fox Valley hospitals, Surgicenter, specialty and primary care clinics, community and school-based nurses are recognized for excellence in nursing practice. More than 80 percent of our nurses have earned a bachelor's degree or higher in nursing, which is preferred. In partnership with the Medical College of Wisconsin, more than 170 advanced practice nurses partner with physicians as members of the Children's care team.
On the forefront of pediatric medicine, Children's nurses are using new technologies and applying advanced treatment options. Focused on evidence-based care and outcomes, our nurses are setting care standards—not only adopting best practices, but developing and sharing them too. The competence and expertise demonstrated by our nurses gives both comfort and confidence to patients and families. Here, nurses understand the importance of involving the patient when possible, along with family and other caregivers, in the plan of care.
Professional growth and development

Your professional growth and development matter to us. We encourage continuing education, professional certifications, and participation in nursing-research opportunities. Children's Wisconsin has a shared-governance structure that allows nurses to participate in decision-making.
REACH (Recognizing Excellence, Expertise and Achievements at Children's Wisconsin) is the professional advancement program for nurses. REACH recognizes professional development, expertise and outcomes for individual practice, the unit/department and organization/community.
We also offer:
A comprehensive orientation program, including learning sessions at three, six and 12 months
Education assistance and nursing scholarships
A mentoring program
Search and apply for nursing jobs today
Find jobs or learn more about our benefits.
Featured videos
Learn why nurses love working at Children's Wisconsin.
Contact us
For more information about career opportunities, call us.
(414) 266-2250