Patient stories
These inspiring stories from parents, siblings and caregivers help illustrate how passionately connected they are when focused on saving or enhancing the life of a child. Thanks to these strong relationships and excellent care, the vast majority of families who responded to our satisfaction surveys rate their care as a 9 or 10 (out of 10).
Christina: Awaiting a new heart, teen lives life to the fullest
Harli's pulmonary hypertension care helps avoid transplant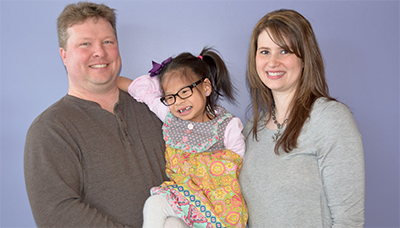 Harli's parents looked nationwide for help with her pulmonary hypertension before finding the expertise she needed at Children's Wisconsin. Harli's family came from Illinois to tap into the expertise of Dr. Edward Kirkpatrick and Children's Pulmonary Hypertension Program, one of only four pediatric center in the United States — and the only one in Wisconsin — to be accredited with the highest designation by the Pulmonary Hypertension Association (PHA). Learn more about Harli.
Adult Congenital Heart Disease: Jessica's story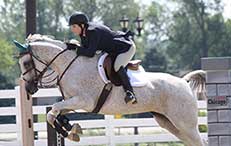 As a 23-year-old woman with no kids, Jessica Sumter knows she might look a little out of place in the waiting room at Children's Wisconsin's Herma Heart Institute. But the truth is, she's right where she needs to be.

After all, she's been coming here her whole life. Read Jessica's story.
Ava was diagnosed with transposition of the great arteries/vessels (TGA or TGV)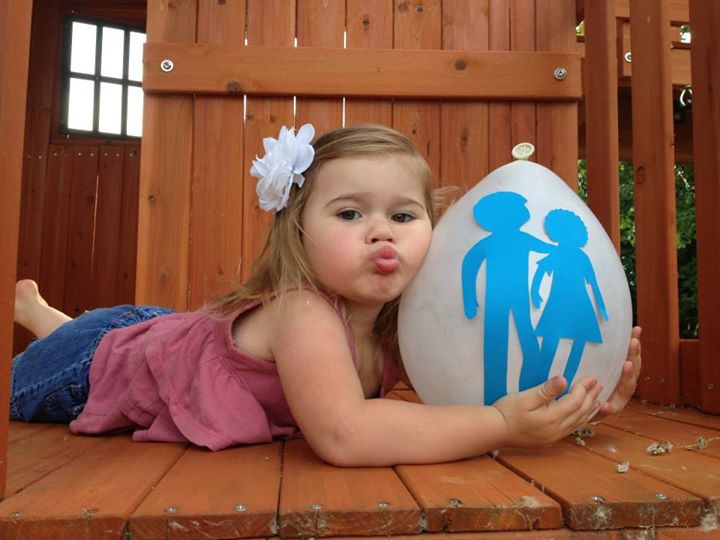 Even in the few minutes after little Ava was born, everything seemed fine. But she wasn't crying very loudly and her color was a bluish/purple that wasn't getting any better. Ava was diagnosed with a congenital heart disease known as transposition of the great arteries/vessels (TGA or TGV), where the aorta and pulmonary artery are switched, connecting the aorta to the right ventricle instead of the left. Read Ava's story.
Gavin was born with truncus arteriosus, a rare heart defect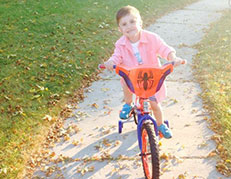 Just hearing Becky Verbos list all the different specialists she had to take her son Gavin to see in his first few years of life can be daunting. There were regular appointments with doctors from cardiology, ENT, audiology, genetics, asthma/allergy, pulmonology and urology. All this, in addition to the little guy needing to have heart surgery at just 21 days old.
Thankfully, she was able to get everything done at the same place: Children's Wisconsin. Read Gavin's story.
Claire's family travels from Iowa to treat her heterotaxy syndrome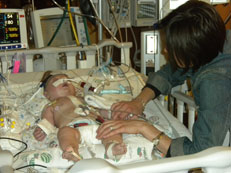 Nick and Sue Honkamp sought more specialized expertise than what was available at their local hospital in Des Moines, and that eventually led them to Drs. Peter and Michele Frommelt at Children's Wisconsin. Having developed a reputation as an institute of excellence for the treatment of congenital heart defects, Children's has attracted patients from around the world.

It wasn't long before the Honkamps knew they had found the right place.
Jack makes history with HVAD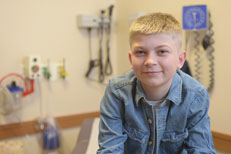 Jack Radandt was 11 years old and in need of a heart transplant. Born with hypoplastic left heart syndrome (HLHS), meaning his left ventricle was severely underdeveloped, Jack had already undergone heart surgery at age 2.
Life was relatively normal after that, although his parents, Missy and Jason Radandt, knew at some point their son most likely would need a new heart. Yet it was still a shock nine years later when, despite not showing many symptoms, they were told Jack was in heart failure. He would eventually get his heart transplant, but not without making a little history first.
Caleb's heart surgeries and DiGeorge syndrome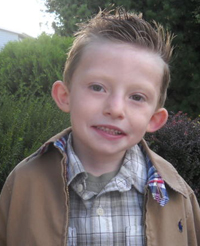 Caleb is an amazing little boy with a big spirit. But, before Caleb was born, doctors had concerns.
When Caleb's mom was just 18-weeks pregnant, doctors learned Caleb had DiGeorge syndrome. This disorder can lead to complex congenital heart disease. Doctors referred his mom, Bobbi, to Children's Wisconsin. Our Heart Institute is one of the nation's top institutes for kids' heart care.
At just six days old, Caleb had open-heart surgery. By age 2, he had three heart operations. Today, Caleb's family makes frequent trips to our hospital for ongoing studies. These studies help doctors and his family make the best decisions about his health. Our Developmental Follow-up Program, the first in the country, helps children who have had heart surgery manage possible developmental challenges to which they are prone.
Bobbi is glad the hospital cares for the whole family, not just the patient. "I don't know if Caleb would still be with us if it was not for the expertise, experience and the incredible talent they offer," she said.
Amber's heart restarted with help from Project Adam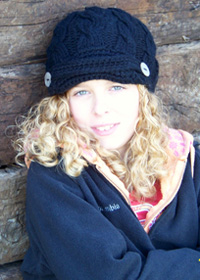 While recovering from a few days away from school, Amber collapsed in gym class at Omro Middle School in east-central Wisconsin. As she fell to the ground, her gym teacher, school nurse and an off-duty janitor responded by performing CPR and using an AED. The Omro School District Public Access Defibrillation Program began in 2003 with the help of Project ADAM. Project ADAM, a nationwide initiative created in 1999 by our Herma Heart Institute, is designed to save lives by helping schools make AEDs available and educating staff about their use.
Amber, who didn't have any pre-existing heart conditions, was flown from a hospital in her hometown to Children's Wisconsin. Her family learned that she had myocariditis, a condition that occurs when the heart becomes inflamed.
Today, our doctors are hopeful for a healthy future.
Erica's heart complications lead to transplant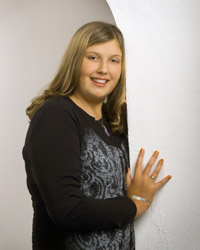 Erica's family never knew she had a heart condition until she was admitted to Children's Wisconsin in 2007 at the age of 11. Even then, they thought she had a double pneumonia. While serious, they weren't expecting her to go into a cardiac arrest just hours after being admitted. But, that's exactly what happened.
"The doctors called us into her room and asked us to say goodbye," said Erica's mom, Judy. "Two of her sisters were on their way to the hospital to join us, but doctors couldn't wait, they had to perform a risky procedure to try to save her life."
That procedure was a success. But, Erica still wasn't out of the woods.
Erica was diagnosed with Takayasu's arteritis, a disease that causes inflammation of the aorta, eventually damaging it. Over the next three years, doctors tried their best to treat her condition with medication. In the summer of 2010, it became clear that she would need a heart transplant.
Erica was listed for a heart transplant Oct. 7, 2010. On Nov. 7 she received her new heart.
Today, Erica is making a remarkable recovery. We are one of the nation's highest volume pediatric heart transplant programs and the only one in Wisconsin.
Jenni's congenital heart defect prompts surgeries as child and adult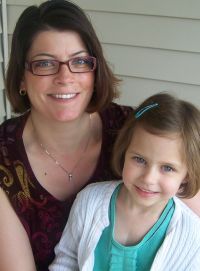 Jenni's family knows the impact of congenital heart disease all too well. Jenni was diagnosed with ostium primum atrial septal defect, a hole in the area between the two upper chambers of the heart, at the age of four. She underwent open-heart surgery at Children's Wisconsin to repair her heart defect. Her brother passed away at age of 20 due to complications from a congenital heart disease. Her daughter, Cassie, 4, had open-heart surgery at Children's Wisconsin after being diagnosed with a congenital heart disorder.
At the urging of her employee and family members, Jenni finally visited her primary care doctor who referred her to the Children's Wisconsin Adult Congenital Heart Disease Program. After a four-hour appointment with Michael Earing, MD, program director, Jenni learned that she had hypertension caused by coarctation of the aorta (narrowing of the artery). Without treatment, coarctation of the aorta could have shortened Jenni's life. Jenni underwent surgery at Children's Wisconsin, which offers one of the few adult congenital heart disease programs in the country.
Jenni now visits Children's Wisconsin as an outpatient twice a year for regular check-ups. 
Heidi's backward heart requires expert life-long care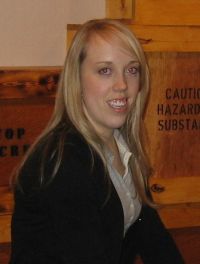 Heidi was born with a complicated combination of heart defects, which means that her heart is located on the right side of the chest (dextrocardia) with only one pumping chamber (double inlet left ventricle). And, instead of the standard four heart chambers, she only has three.
"Because my condition is rare, I always need to be monitored and see a doctor regularly," Heidi said. "I appreciate that Dr. Earing is close to home."
While Heidi still is unsure about whether her congenital heart disease will allow her to have children, she is confident that Michael Earing, MD, medical director of the Herma Heart Institute Adult Congenital Disease Program, will leave no stone unturned. In the meantime, she is enjoying a successful life as a clothing product manager for a large retailer.
Become a patient or contact us
Share your story with us
Tell your Herma Heart Institute story and share encouragement with other families!
Share Your Story
Nationally recognized

Among the nation's best 
U.S. News & World Report has once again ranked the Herma Heart Institute at Children's Wisconsin among the top programs in the nation for pediatric cardiology and heart surgery. This ranking reflects the excellent outcomes and care we provide for even the most complex heart conditions. Families travel from across the country, and even around the world, to receive care from our specialists who are experienced in treating congenital heart disease from before birth and into adulthood.
Read the Report