Tips for a safe and healthy Halloween
---
Halloween is fast approaching, and it's a fun and festive time of year for many families. However, Halloween does come with some child safety risks that are important for parents and caregivers to know to ensure a safe celebration. The Kohl's Cares Grow Safe & Healthy program, a partnership between Children's Wisconsin and Kohl's Cares, has compiled the following tips:
Choose safe costumes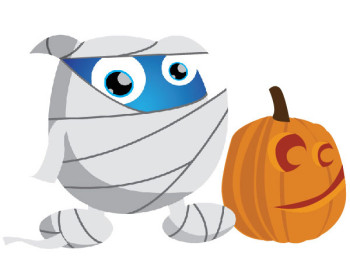 Learn more about safety in the home,
outdoors and on the go by visiting
kohlssafeandhealthy.com
Visibility is key. It is a fact that children are twice as likely to get hit by a car on Halloween than any other day of the year. Flashlights, glow tape and glow sticks can be built right into kids' costume plans to ensure they are highly visible in the dark.
It is important that costume fit properly. Costumes should be large enough to allow warm clothes underneath, but short enough to prevent tripping.
For little superheroes, capes should fasten with Velcro® that easily pulls apart. Capes and other costume pieces should never be tied around a child's neck. It is important that younger children know the difference between what people do on television or movies and what they can do in real life.
Face paints and makeup in place of masks are a safer choice for increased visibility. Parents should remember to wash all paint off at the end of the day to prevent skin irritation.
Pick treats wisely
After trick-or-treating, an adult should check all candy. Unwrapped candy should not be eaten.
Hard candy is a choking hazard for children three years of age or younger.
Food allergies are serious. It is important to consider children with food allergies, and to offer treats that are nut free.
Offer a healthier alternative to candy. Give trick or treaters age-appropriate, non-food treats like temporary tattoos or stickers instead.
Decorate with care
Homeowners should consider small children when setting up spooky displays.
Keep outdoor lights on, and make sure paths are well-lit.
Remove tripping hazards from your porch or walkway before greeting trick or treaters.
Illuminate carved pumpkins with flashlights or glow sticks rather than candles to prevent fire.
Learn more
I recently had the opportunity to share some of these Halloween safety tips on a WTMJ-TV Ch. 4 Live at Noon segment with my little friend Reese as the costume model:
Follow these tips, and you'll be on the way to a safe and healthy Halloween.