Castle.Proxies.HeroBannerViewModelProxy?.GoogleAnalyticsEventAction
Skywalk Pharmacy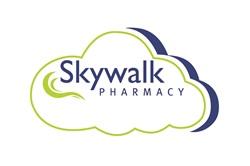 Skywalk Pharmacy is Children's Wisconsin's retail pharmacy. We specialize in services for children who require medications at home. Prescribed medications can typically be picked up the same day as your child's office visit, and we work directly with your medical team to ensure you receive the medication as intended by your provider. We communicate with your insurer to find coverage options. We also stock medications kids can take, and when they don't exist, we make them! We provide this convenient and unique service with the end result of healthy kids and happy families!
Kids have unique needs: Skywalk pharmacy knows this and offers special services that focus on kids.
Contact us
Contact the Skywalk Pharmacy by calling (414) 266-1893, then select option 9.
Visit the Skywalk Pharmacy
8915 W. Connell Ct. Milwaukee, WI 53226
Monday-Friday: 8 a.m. to 11 p.m.
Saturday, Sunday and holidays: 8 a.m. to 6 p.m.