Walworth County Child Advocacy Center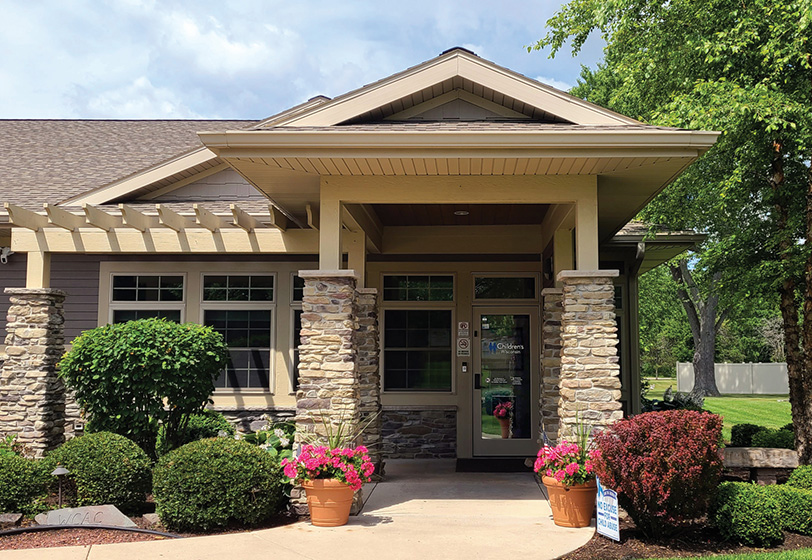 The Child Advocacy Center is open on a limited basis for medical evaluations and forensic interviews. We are asking all professional MDT partners to wear a mask when at the CAC and we are asking patients and caregivers to wear a mask when they come in for their appointment.
Abuse can be scary for kids, parents and other family members. Children who may have been harmed come to the child advocacy center to talk about the abuse and/or get medical care. It is a safe place for children to receive help.
Walworth County Child Advocacy Center staff do case reviews, and provide expert court testimony and professional consultations. In addition, staff also provide the following services:
Child abuse assessments: The assessment process may include a complete medical examination and an interview with a specially trained interviewer. All work is carefully documented to meet judicial standards.
Referrals: Following an assessment, suspected victims of abuse may be referred to mental health professionals, medical professionals or other resources who can aid in the recovery process.
Case tracking and data collection: Staff track outcomes on all cases for evaluation and services. Information tracked includes types of maltreatment, relationship of the alleged offender to the child, child protection and/or criminal court outcomes and follow up care.
Professional and community education: Staff provide ongoing training to law enforcement , children protection services workers, physicians, nurses and other professionals in the Walworth County. They also share research about investigative techniques.
Download our Child Advocacy Center brochure (PDF)
Download our Handbook for Parents (PDF)
Our staff
Walworth County Child Advocacy Center staff therapists have extensive experience working with children, parents and families.
Advocate: The advocate offers support to children and families both during appointments at the child advocacy center and after through follow up care. The advocate helps children and families access resources as well as understand the different processes involved in the case.
Forensic interviewer: The forensic interviewer is specially trained to talk with children regarding abuse allegations during a video recorded interview. The forensic interviewer follows a set of guidelines to gather detailed information from children. This information can then be used by law enforcement, child protective services, and/or the court system, which helps to limit the number of times a child has to talk about the abuse.
Medical provider: The medical provider evaluates children for abuse concerns as well as necessary follow up care. The medical providers has years of experience and special training specific to examining children who may have been abused.
Therapist: Therapists do assessment and follow-up that focuses on children's emotional response to what has happened. They help teach families how to help their children heal.
Community partners
Children's Wisconsin collaborates with the following community partners:
Association for the Prevention of Family Violence
Aurora Lakeland Medical Center
Bloomfield Police Department
Burlington Police Department
Darien Police Department
City of Delavan Police Department
Town of Delavan Police Department
Town of East Troy Police Department
Village of East Troy Police Department
Elkhorn Police Department
Fontana Police Department
Geneva Police Department
Genoa City Police Department
Lake Geneva Police Department
Linn Police Department
Mercy Health System
Mukwonago Police Department
Sharon Police Department
Tree House Child and Family Center
United Way
Village of Walworth Police Department
Walworth County Corporation Counsel
Walworth County Department of Health & Human Services
Walworth County District Attorney's Office
Walworth County Sheriff's Department
Walworth County school districts
Williams Bay Police Department
Wisconsin Department of Probation and Parole
Family assistance resources