Family Peace Center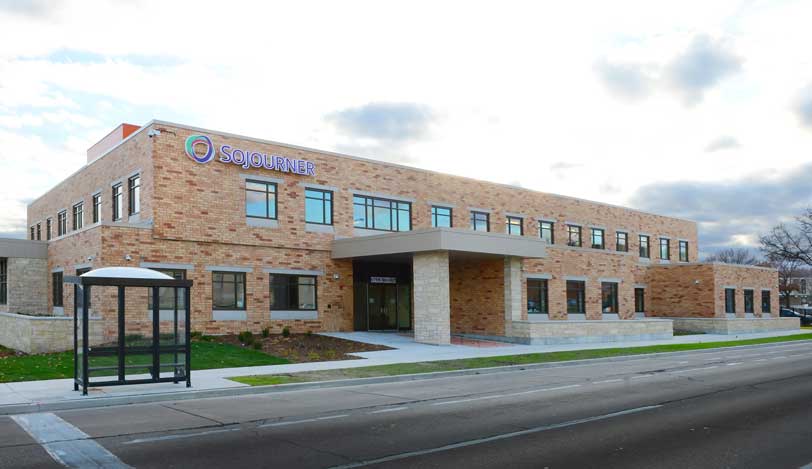 Transforming Milwaukee's response to family violence
The Family Peace Center's vision for Milwaukee is to be one of the first in the nation to house holistic services for family violence victims of all ages, under one roof. The nationally known and proven Family Justice Center model assists in transforming our community's response to family violence, ultimately making Milwaukee and its surrounding communities a healthier, safer, more peaceful place to live. This model is a best practice for delivering care to families impacted by domestic violence.
The key to its success is the co-location of multi-disciplinary professionals focused on advocating for victims' safety and quality of life, surrounding the victim with the support and resources they need at a critical time. The center was founded with Children's Wisconsin and in addition to the shelter and other services provided by Sojourner, includes the following co-located partner agencies:
Children's Wisconsin agencies
Community agencies
Milwaukee County District Attorney
Milwaukee Police Department
Milwaukee Public Schools
Wisconsin Department of Children and Families
Aurora Health Care
Jewish Family Services
Goodwill Industries
Wraparound Milwaukee
Core/El Centro
Visiting partners at the Family Peace Center have staff that visit regularly to ensure comprehensive and successful delivery of services and programs for clients. They have organizational infrastructure established in another location.
Community partners provide clients with community based or neighborhood programs and services. These client relationships are initiated through a referral process.
Parking
The entrance to the parking lot is on 7th Street, just south of Walnut Street. Parking is free. Street parking also is available.
Bus routes
42U – north/south on 6th Street
80 – north/south on 6th Street
57 – east/west on Walnut Street
Building access
The facility is locked at all times. Visitors must use the intercom system located at the entrances off Walnut Street or the parking lot.