Comprehensive Spine Program
Children's Wisconsin is proud to offer a comprehensive spine program that provides diagnosis and treatment of spinal disorders from the simple to the most complex spine conditions in infants, children and teens.
Our multi-disciplinary team represents pediatric experts in orthopedics, neurosurgery, physical medicine and rehabilitation as well as other specialists from across Children's to deliver an exceptional experience for your infant, child or teen.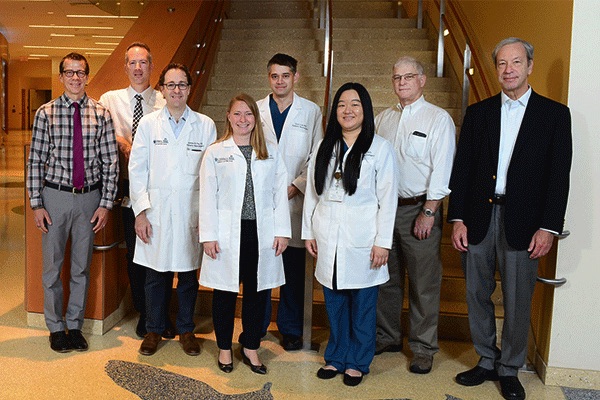 We're here to help you
Our nurse helpline makes it easy for parents and providers looking for pediatric spine care. Experienced triage nurses are available by phone to assist and help guide patient families to the appropriate level of spine care. Our nurses are available to simplify the referral process as well as help those looking for a second opinion.
Call (414) 33-SPINE (77463) available Monday through Friday, 7:30 a.m. to 5:30 p.m. to speak to a triage nurse to begin the intake process or complete our online form.
Conditions we treat
Birth injuries of the neck, back or spine
Chiari malformation – structural problems at the back of the head with the part of the brain that controls balance
Congenital deformity or malformation of the neck, back or spine
Disease of the spine or spinal cord
Fracture of neck, back or spine
Fusion of spine
Head and spine trauma – injury to the head, neck, back or spine
Injuries or disorders of the spine, spinal cord, vertebrae or disc
Injury of nerve root in neck, back or spine
Klippel‐Feil syndrome
Kyphosis
Lordosis
Osteochondrosis
Osteoporosis
Pain in neck, back or spine
Peripheral nerve disorders – problems which involve the nerve that connect the spinal cord to the rest of the body
Sacrococcygeal disorders
Schmorl's nodes
Sciatica
Spina bifida, tethered cord and other congenital spine anomalies – disorders where the spinal cord and spine fail to develop properly
Spinal instabilities
Spinal stenosis
Sprain of joints and ligaments in neck, back or spine
Strain of muscle in neck, back or spine
Torticollis
Our nurse triage team is available Monday through Friday from 7:30 a.m. to 5:30 p.m. to assist with appointments and referrals.
(414) 33-SPINE
Medical Professionals
Visit our physician referral and consultation page to refer a patient and more.
It's important to know what your options are. We can provide expert opinions to verify or give more information about an initial diagnosis. Contact the Spine program today.
Questions?
Send us an email to connect with an expert.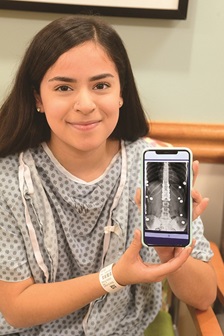 After a horrific car accident, Karina didn't know if she would ever walk again. Learn how our doctors from Orthopedics and Neurosciences collaborated to treat Karina's severe injuries.