Patient Stories
May 20, 2021
Foster care and the fear of the unknowns
---
We started talking about the potential of opening our home to others years ago, after having two kids of our own and feeling that we could offer help to others in need. But at the time, life felt too busy already and the time never felt right. After some changes in work schedules and life, in January 2020 we decided to take the plunge and started the licensing process. Little did we know what 2020 had in store. Despite the pandemic, we were able to get licensed by May, did some respite care in July, and had our first placement in August. 
The process to become licensed felt like a lot, but it also felt like the system was doing their part to make sure we provided a safe and stable environment for a child. We did everything that was asked of us and provided all the information requested. Every aspect of our lives was looked at in great detail in the hopes to prove that we were good enough. Then, we explained to our kids what our plans were and they were so excited about having more kids in the house!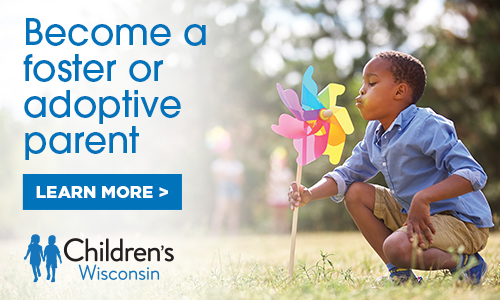 As parents of two kids already, we felt that we were capable of caring for kids based on our own experiences. We could provide basic needs, a loving home and support. What we didn't know, though, was everything that we still didn't know! We attended the classes, did the tutorials and did countless hours of research. But there still felt like so much unknown. What would the kids be like? What have they gone through already? Will there be contact with the biological parents? How will visits work? What happens when you get a notice about court? Who is all involved in these kids' lives?
Going from two to four kids over night was an adjustment. We had to go back to child locks, gates, formula, bottles, diapers, naps and strollers. We rearranged bedrooms, had different morning and night routines, shared lots of toys and books, and went on adventures whenever possible. We wanted to do all our traditional events like going to the pumpkin patch, getting family pictures done for the Christmas card, picking out a Christmas tree, seeing the Easter bunny, going to the park and the zoo! Even though it took a bit more planning and extra energy, we were able to include the kids in everything we enjoyed doing as a family. 
What we would come to learn is that these adjustments were just that, adjustments. Everyone can learn new ways to do things, change what doesn't work and find a better way. But no matter how great the routine becomes and how well the kids adjust, there is still just too much unknown. How long will the kids be with our family? How are our biological kids going to adjust? Will the visit with the family happen as planned? Will the kids come back and have to readjust again over and over? How will the kids be when they get reunified home or move to a permanent home?
As time went on, we learned more and more about the foster care system, the goals, the hopes and downfalls. We learned that there are multiple people involved in these kids' lives, many that seem to make decisions based on paper work and maybe seeing the kids a couple times, if ever. Decisions are often made without the foster parents' input, everyone saying they are doing what is in the best interest of the child, and much of the time you feel like you are waiting for something to change, whether good or bad, but it seems like it never does. 
After what felt like a long time, but maybe only a few months, it seemed that the better the kids were doing in our home, the less urgent everyone else felt the situation was. We couldn't help but feel that this "short-term placement" was becoming long-term. We began to fear the longer the kids were in our home, the harder the future move would be. But you continue to fight for these kids with unknown futures, wanting only the best for them without causing any more trauma than they have already experienced. 
So here I sit, not even 3 weeks after the little ones left our home, wondering how they are doing. Wondering if they are okay. Are they adjusting to their recent move? Are they happy where they are, confused, scared? Then, I wonder if I can ever do it again, mentally, physically and emotionally. Can I bring more kids into my home and start over with fear of the unknown?