Children's Hospital of Wisconsin recognized as elite pulmonary hypertension center
---
The Pulmonary Hypertension Program here at Children's Wisconsin has achieved a prestigious national distinction. We are only the fourth pediatric center in the United States — and the only one in Wisconsin — to be accredited by the Pulmonary Hypertension Association (PHA) with its highest designation as a Center of Comprehensive Care.
What does this mean?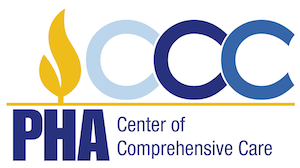 The PHA only recognizes programs with track records of improving the outcomes of patients with pulmonary hypertension (PH), a debilitating disease of the lungs characterized by increased pressure in the blood vessels that makes it difficult for the heart to pump blood into the lungs. It can lead to death from heart failure. Being a Center of Comprehensive Care means we continually demonstrate that we make proper diagnosis of PH, and that we have the ability and capacity to care for PH patients.
It just illustrates the broad depth of care our patients in our Herma Heart Institute receive. Our leading-edge, diagnostic expertise and treatment options help our patients with pulmonary hypertension live life to the fullest.
Watch Harli's story
A great example of this is seen in the case of Harli, a 7-year-old ball of energy whose parents looked all around the country for help with their daughter's condition before finally finding what they needed here at Children's Wisconsin. They traveled all the way from their Illinois home to share their story in the video above.