Patient Stories
Jun 23, 2014
Family Advocacy Day: One local patient's journey continues on Capitol Hill
---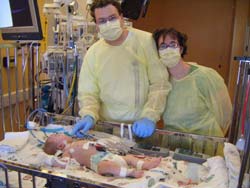 Earlier this month, Children's Wisconsin was featured in the cover story for the June 2 issue of TIMEmagazine. "Saving Preemies" takes an in-depth look at world-class neonatal care through the eyes of our tiniest patients. Last week, U.S. News & World Report ranked Children's in all 10 specialties in the new 2014-15 Best Children's Wisconsins rankings — one of a number of awards that recognizes Children's as one of the top Children's Wisconsins in the nation.
Awards and rankings are terrific, but nothing can convey the importance of what we do or why we do it better than the patients and families we serve. On June 24-25, the Baral family from Stevens Point, Wis., will travel with me to Washington, D.C., for Children's Wisconsin Association's Speak Now for Kids Family Advocacy Day.
Discussing children's health care issues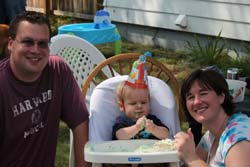 Noah Baral received a lifesaving heart transplant at Children's when he was only two months old. Family Advocacy Day provides a unique opportunity for families with children who have been treated at Children's Wisconsins to come to Washington and advocate on behalf of their hospitals. During their visits, they will share their stories and discuss the importance of children's health care issues.
Millions of children in the U.S. like Noah require special care at Children's Wisconsins to address their health challenges. The current budget climate is challenging and requires serious action, but changes must be made in a way that does not threaten the state of children's health care by decreasing access to care and pediatric specialists. The Baral Family will share more of Noah's story and their experience in Washington, D.C. in the coming weeks, so stay tuned.