Patient Stories
Jul 22, 2020
Jasper's journey: One boy's story of discovery, acceptance and love
---
Limor Hendricks remembers the night well. It was around 11 p.m. June 14, 2017. It had been a hot, humid day and the heavy heat still hung in the night air. Limor was getting ready for bed in her West Bend home when she found a folded piece of white paper sitting on her night stand. On the front it said, "Mom unfold."
Limor picked up the note, sat down on her bed and unfolded it. Inside, in the loose, loopy handwriting of an 11-year-old, it read, "Mom I don't know what I am I'm just not sure if I'm heterosexual or not."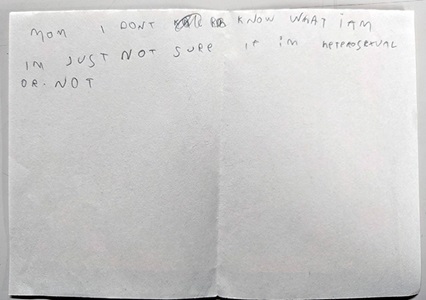 Limor shared the note with her husband, Rick. The two smiled at how sweet it was and went to bed.
The next morning, Limor and Rick sat down with their eldest child. They spoke about the note and reaffirmed their unconditional love and support. They shared some books and YouTube videos and other LGBTQ resources.
The next night, another note appeared. This one said, "Mom IF I am lesbian how would I know? Could you please write it down?"
A month later, the third and final note arrived: "I have been thinking and I am 100% sure I'm a lesbian."
From the beginning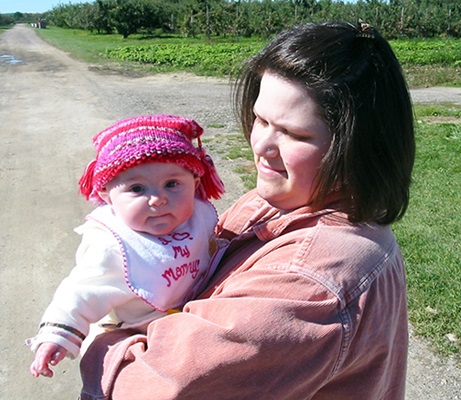 April 13, 2006, Limor and Rick welcomed their first child into the world. At the time, the baby was assigned the sex of female and named Charlotte.
For the next nine years, their child grew up, developed and matured as any other kid — learning to walk and talk, read and write, swim and ride a bike. For those first nine years, from the outside, everything appeared to be progressing in a typical fashion.
But then puberty hit.
"I was definitely extremely uncomfortable when I hit puberty and my chest started growing," said Rick and Limor's eldest child, who now goes by the name Jasper.
"I don't think he knew exactly why he was so bothered with it," Limor added. "Some discomfort is normal during puberty, but it really didn't seem to me like a typical level of discomfort. I kind of put it in the back of my mind to keep an eye on because it sounded like something was going on."
Along the way, Limor and Rick had two other children: Penelope and Judah. With all three of their children, they fostered an environment that was caring and compassionate. They stressed body positivity, open dialogue and no judgment. They didn't want sex to be something that was shameful. They never had "the talk," but rather an ongoing discussion and relied on books such as "It's NOT the Stork!," "It's so Amazing!" and "It's Perfectly Normal" to help guide them.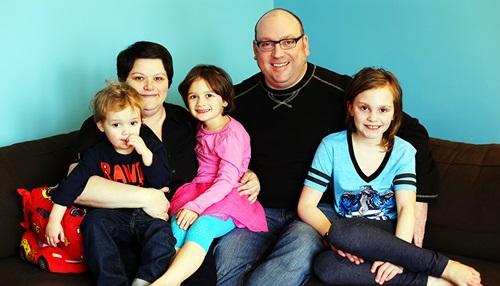 So when Jasper first came out as a lesbian, he knew they would be supportive. That was important. But Jasper's journey was just getting started.
Creating a network of care
Sometime after Jasper came out, a postcard arrived at the Hendricks' home announcing the opening of a Gender Health Clinic at Children's Wisconsin. Jasper knew Children's Wisconsin well, having been treated for a congenital heart defect at our Herma Heart Institute as a baby. But this clinic was something altogether new.
The Gender Health Clinic is an interdisciplinary team of endocrinologists and psychologists who are devoted to supporting youth who have questions or concerns about their gender identity. Started in January 2016 by Susanne Cabrera, MD, a pediatric endocrinologist, Jacquelyn Smith, PhD, a child health psychologist, and Lori Bush, APNP, it is the first clinic in southeastern Wisconsin dedicated exclusively to caring for gender diverse kids.
"It really became a passion project for us," said Dr. Cabrera, who is also physician lead of the Gender Health Clinic. "We had these kids that were seeking care and we didn't know how to help them, but yet we understood that there was a really significant need. So we started to train ourselves and learn how we could help."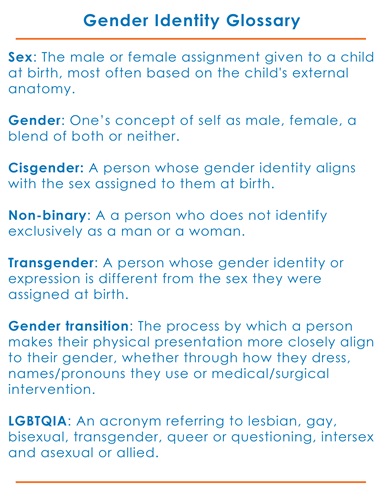 From a handful of kids when the clinic started, today the team sees more than 35 kids per month. They provide everything from patient support and family counseling to hormone therapy and surgical intervention.
But they do a lot more than just care for kids. They are also committed to educating fellow doctors and the public about gender diverse youth.
To that end, the team regularly holds lectures and talks, both at Children's Wisconsin and the Medical College of Wisconsin, and also in communities throughout the state. They talk to referring physicians and other caregivers to raise awareness and help others provide compassionate care.
"The more people who are exposed to gender diverse youth, the more they'll realize that they're just normal kids who have normal health needs and deserve to have a safe clinical care environment where they feel like they can talk freely and are supported," said Dr. Cabrera. "I want to know if I'm sending my patient to someone, they are going to be treated respectfully."
They also worked with the Information Systems team at Children's Wisconsin to make the electronic health records more compatible with gender fluidity. In the past, the record only had the capability to categorize patients as either "male" or "female." But Dr. Cabrera and her team worked to change that and now doctors can also select "transgender male" or "transgender female" as well as enter the patient's preferred name and pronouns. Seemingly small steps like that can have a big impact on making these kids feel accepted and respected.
"These families and kids are in our schools and in our community and churches," said Dr. Cabrera. "We need to support them and we hope that Children's Wisconsin is a safe medical home for them."
Smiling more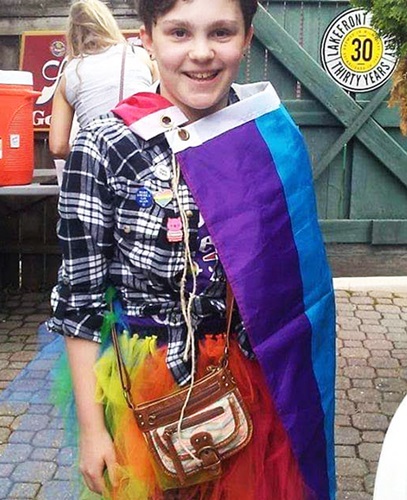 In early 2019, Jasper came out as non-binary, which is a gender identity that isn't exclusively male or female. No note this time — with growing self-confidence, he told his parents in person.
"Every time he came out and every step of this process, he would be more talkative, he would smile more, he just seemed less reserved," said Limor. "It's not that he was unhappy before, he's just now more joyous."
Just like that night in 2017, Limor and Rick wrapped their child in love and support. Jasper also asked to start seeing a therapist and so they reached out to the Children's Wisconsin Gender Health Clinic.
When Limor called the clinic, Lisa Hinke, RN, referred Jasper to a psychiatrist who specializes in working with LGBTQ youth. The psychiatrist has helped him sort through and make sense of his feelings — not dissuade him or change his mind but help him understand what he was feeling and gain clarity.
"She put things into perspective really well for me," said Jasper.
Later that year, Jasper came out as transgender and asked to see an endocrinologist. Again, Limor reached out to the Gender Health Clinic and scheduled an appointment for early 2020. But then COVID-19 hit.
While the pandemic forced hospitals all over to postpone non-time sensitive appointments, Nurse Lisa was able to set Jasper up with a video visit with Dr. Cabrera and Dr. Smith, as well as another endocrinologist, Alison Coren, MD. They discussed his journey, his goals and his treatment and Jasper came away feeling listened to and understood. Together they all agreed that Jasper was ready to start transitioning.
"The Gender Health Clinic is an awesome resource for parents and kids who are looking for information and support," said Limor. "It's so great that such an important service is being offered through Children's Wisconsin. We have never seen Jasper happier, more confident or more comfortable with himself."
It's a boy!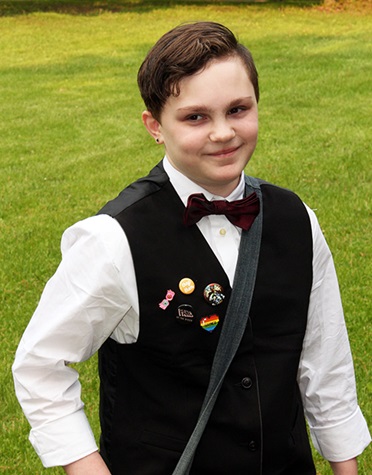 June 5, 2020. Jasper came to the Gender Health Clinic to receive his first testosterone injection. In addition to getting his first treatment, Lisa taught Jasper how to administer his own shots, which he will do every two weeks — eventually increasing to every week.
Testosterone hormone treatment has several effects on a person who was assigned the sex of female at birth. The first is physical: menstruation stops, muscle mass grows, the voice deepens, body fat redistributes and body hair increases. There are emotional changes as well that vary from person to person that include everything from interests and tastes to sexual feelings.
When Jasper came home from that appointment, his family and friends were waiting to surprise him at the door. There was cake and blue balloons and signs that said, "It's a boy!" It was a birthday party.
"It's such a positive experience," said Dr. Cabrera. "These patients are usually smiling, like crying smiling, just so happy that someone is listening to them and that they are moving forward and having their body match their gender identity. It's a very rewarding patient population to care for."
Unfortunately, not every story is as happy and positive as Jasper's. There are the countless kids who Dr. Cabrera and her team will never meet because their families aren't ready to be supportive — and may never be.
Because of that sad reality, from the very beginning the Gender Health Clinic has had an open doors policy, meaning they'll see anyone at any point of their journey. Many clinics of this kind only see patients when they're ready to start hormone treatment.
"We didn't want to do that because we understand that some families are at a very early point and want to gather information," said Dr. Cabrera. "We want to help with that and normalize their feelings of sometimes grief or sadness or anger. We need to be respectful of where the parents are, where the child is, and help facilitate these conversations to make sure the child feels safe and loved in their home."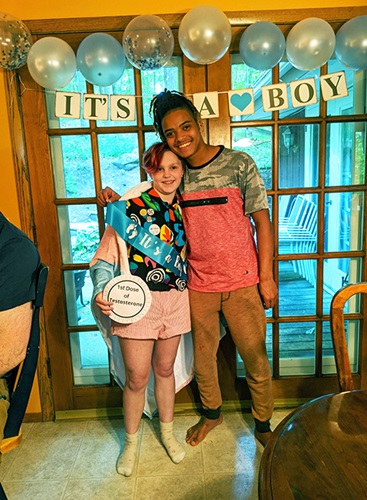 As with any new birth, you need to pick out a name. Jasper was chosen in early 2020.
"I wanted something that was not so similar to the name I was born with," said Jasper. "I just heard 'Jasper' and was like, 'Oh, I really, really like that name.'"
Interestingly enough — as if it was always meant to be — Jasper was on the short list of names Limor and Rick had put together back in 2006.
As for what the future holds, that remains to be seen. Jasper will continue to grow and learn about who he is. As everyone does. He'd like to have breast removal surgery (known as "top surgery") at some point down the line, but beyond that, he's not sure. He just knows he'll be living life as himself. And, for now, that's enough.

"You don't have to understand it to be supportive. The understanding can always come later, it's a process," said Limor. "Life is a process, always learning and growing and hopefully becoming a better person. But above all, just make sure your kids know they are supported and loved and that you are there for them."