Infographic: Here's your holiday toy safety checklist
---
There's not much that can compare to seeing the joy on a child's face when he or she opens up that one special gift during the holidays. But it's a sobering reality that hundreds of thousands of kids are injured by toys every year.
Tips for parents this holiday season
This handy checklist contains tips that can help make sure those laughs and squeals don't turn into bumps and bruises.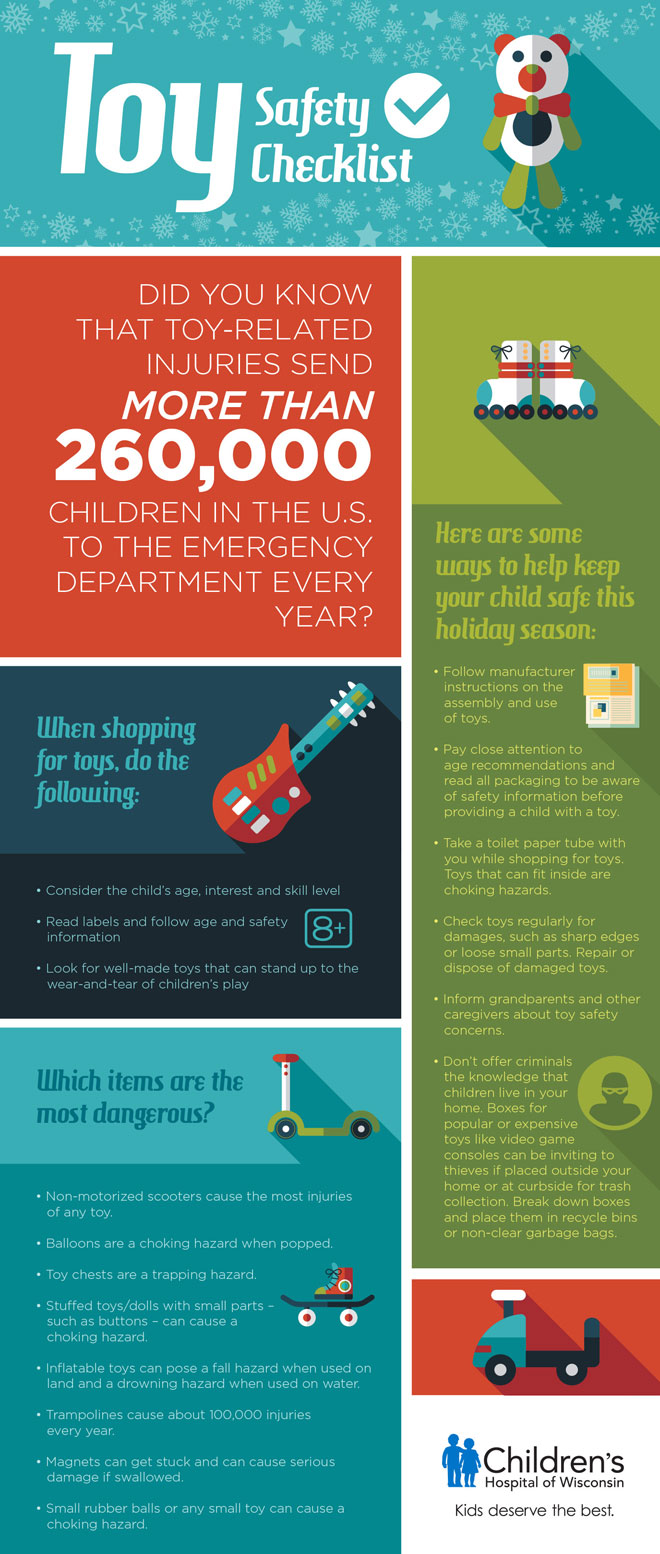 Eileen Clark, MSM, CCLS
Former Manager
Children's Wisconsin Family Services
Children's Wisconsin is the region's only independent health care system dedicated solely to the health and well-being of children. In Milwaukee and throughout the state, we provide kids and their families a wide range of care and support — everything from routine care for ear aches or sore throats to life saving advances and treatment options.