Infographic: How to shop safely with kids this holiday season
---
As a mom of two little girls who enthusiastically love to shop, I know all too well that an everyday trip to the mall can sometimes become a little daunting. Combine that with the holiday rush — where parents are often distracted, and kids are especially intrigued by store displays and escalators — and a shopping excursion can pose a surprising number of hazards.
Safety tips for parents and caregivers
As an injury prevention expert for Children's Wisconsin, I know some of these hazards can (and do) cause severe injuries to children. To help keep kids safe while shopping, Kohl's Cares Grow Safe & Healthy put together the following infographic with some important safety tips for parents and caregivers to consider.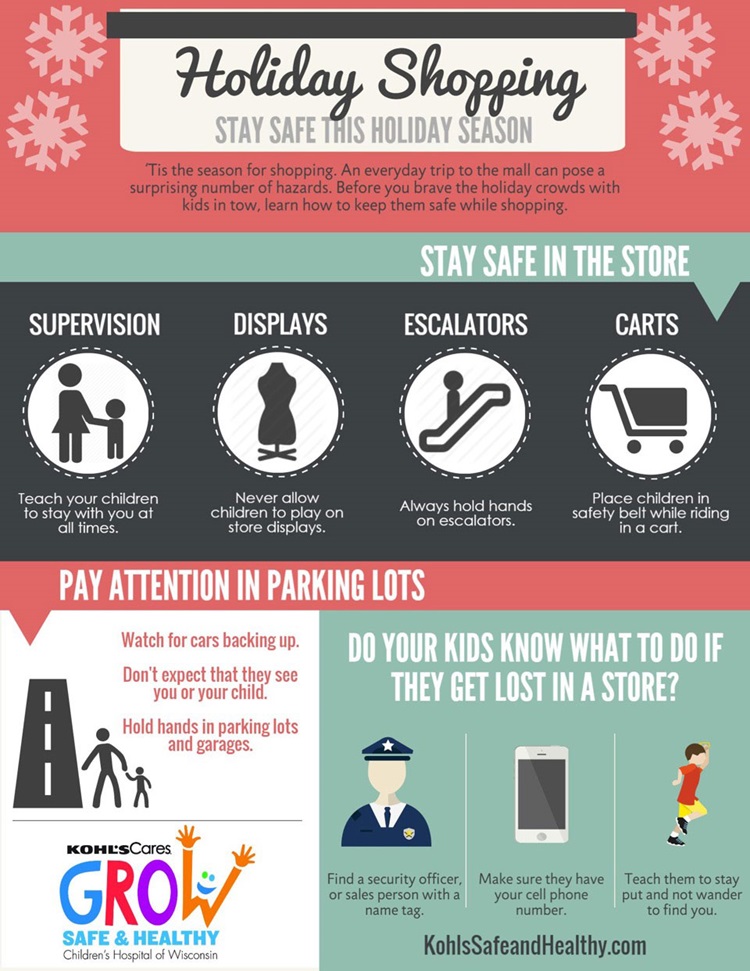 Katie Horrigan
Director of Community Education and Outreach
Community Health
Children's Wisconsin is the region's only independent health care system dedicated solely to the health and well-being of children. In Milwaukee and throughout the state, we provide kids and their families a wide range of care and support — everything from routine care for ear aches or sore throats to life saving advances and treatment options.