Measuring pediatric heart surgery excellence: Why 3 stars matters
---
This spring Children's Wisconsin's congenital heart surgery program was awarded a 3-star rating for quality and clinical excellence by the Society of Thoracic Surgeons (STS). Only the top 5 percent of heart centers nationally received the STS' highest designation, making Children's Wisconsin just one of six centers in the U.S. with this distinction.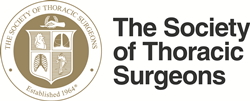 The STS is one of the most respected nonprofit clinical organizations in the world, representing more than 7,000 surgeons, researchers and allied health care professionals around the globe. STS ratings have long been the standard in measuring adult heart surgery performance.
The new congenital heart surgery report is now the only measurement of pediatric heart surgery excellence in the country, offering programs like ours touchstone standards for measuring clinical performance. For this inaugural STS public report of risk-adjusted* pediatric operative mortality for congenital heart surgery, a total of 113 heart centers in the U.S. volunteered to participate. Each was rated with 1, 2 or 3 stars based on outcomes as compared to their peers.
Why we're proud of our STS rating
National recognition is not new to our Herma Heart Institute, which is ranked #5 in the nation by U.S. News & World Report. We are particularly proud of the STS designation, however, for several reasons:
STS awards 3 stars to programs shown to have significantly lower-than-expected mortality rates. There is nothing more important to us or to our patients and families.
Participation in the STS reporting for congenital heart surgery is voluntary. In the interest of congenital heart surgery patients everywhere, we embraced the challenge of being pioneers in this new, high-level measurement tool.
Participation gives families yet another way to compare our data with others to better gauge our abilities. In addition to outcomes we post on our website, the STS Congenital Heart Surgery Public Reporting data is also available online.
In our Herma Heart Institute, our dedication to providing the best possible fetal and pediatric heart care for each patient drives us to constantly measure and benchmark our outcomes as compared to high-performing peers. Our STS 3-star rating is both a clear indicator of excellence and a strong motivator to continue that pursuit on behalf of our patients.
* About risk-adjusted reporting
Risk-adjusted reporting means that it factors in how complex a surgery is, which may impact the risk to the patient. For hospitals like Children's Wisconsin that treat the most complicated cases, risk adjustment allows a more realistic view of our outcomes as compared with hospitals operating at a similar level rather than those that care for more routine cases. Risk adjusting is based on internationally recognized methods developed by the STS and other clinical measuring.